Lace Peplum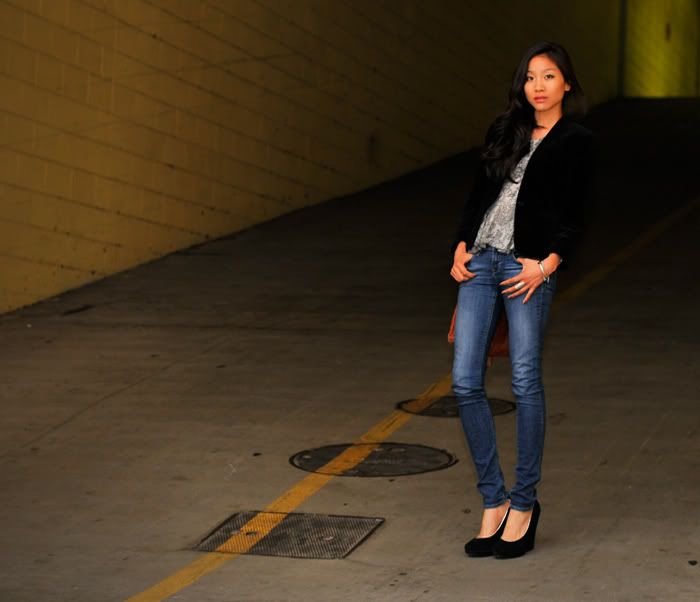 As previously mentioned, this velvet blazer is years old. Every time I wear it, my mom manages to snicker and alludes to how I hated wearing it to every orchestra performance, piano recital, choir event, etc. when I was in grade school. It was the go-to jacket which she made me put on over my otherwise "too cold for outside" dress. At that time, the jacket probably looked a little overly 80's on my small frame. For some reason, I find it difficult to wear a peplum top without pairing it with a pencil skirt. However, worn under the blazer, it seemed to work with my jeans. Is it just me, or do H&M jeans never lose their stretch despite a million washes in the laundry?
Additionally, I decided to cut another one of my maxi dresses to create the side slit rather than to continue searching for one. It was hard to walk in anyway. My maxi dresses tend to have a short closet-life. They've since become
calf-length
,
hi-low
, and now with a slit (coming soon).
Currently Keeping an Eye Out For:
Tapered khakis
(swimsuit search on hiatus)