Cloudy Days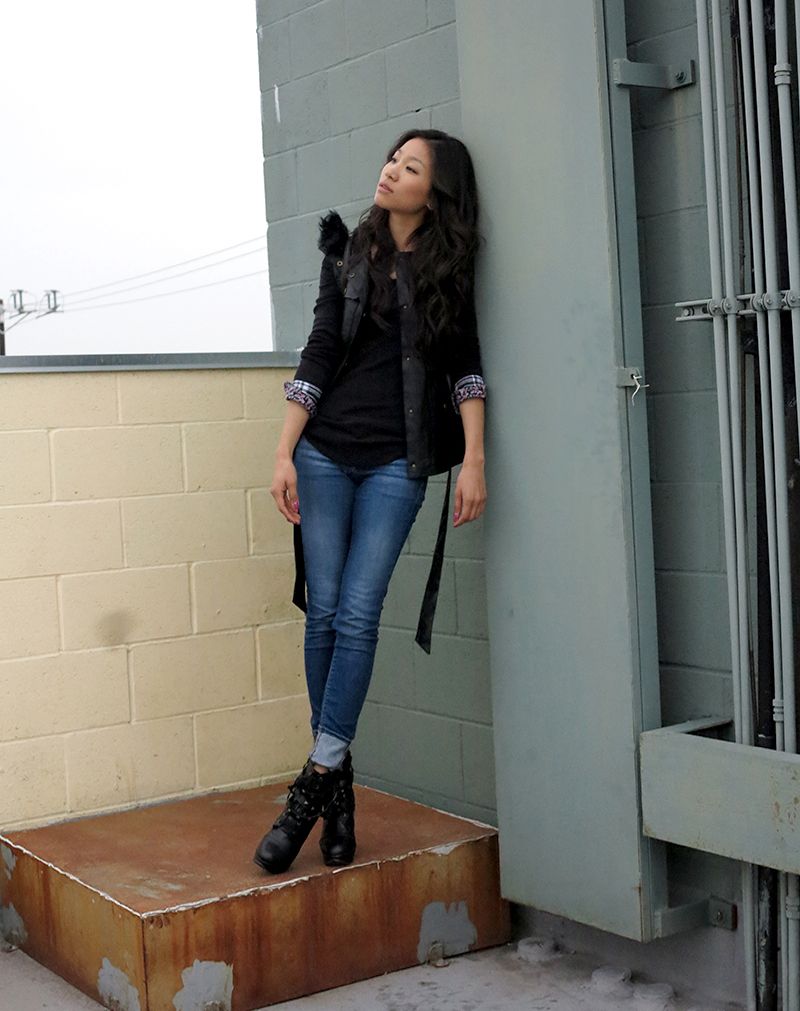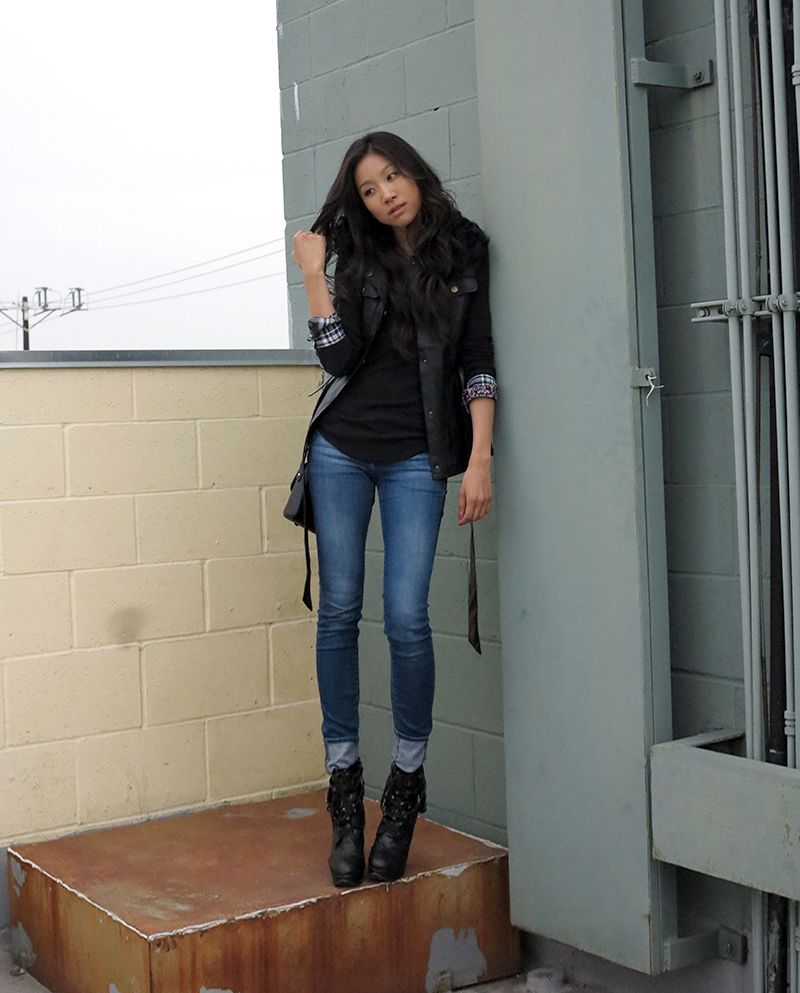 Free People thermal | H&M jeans | Ralph Lauren bag
I've been pretty inseparable from leather vests this past winter...I'm able to dress light but stay warm at the same time. Considering how long this cold season has been, and still kinda is, I needed variation from wearing a coat/jacket all the time. This vest has a fur trim which appears to have blended and intertwined with my hair in these photos.
It's hard to believe that a quarter of the year has already passed. One of my new year's resolutions was to get more exercise. I decided on pilates and bought a set of classes back in January on my sister's recommendation. While I wasn't too sure if it was worth the cost (jogging around the street is free after all), I've just purchased my second set of classes. I'm hoping it'll tighten me up like my sister promised it would. Hopefully, if all goes well, you'll see a bikini blog post of "real results." More for my proof of accomplishment rather than your viewing enjoyment. Wish me luck.
It's wedding season. Well, for me, it's been wedding season the past 6 months and continuing.
Here's some
gooood advice
.
Keeping an Eye Out For: leather pants