Parking Lot Hour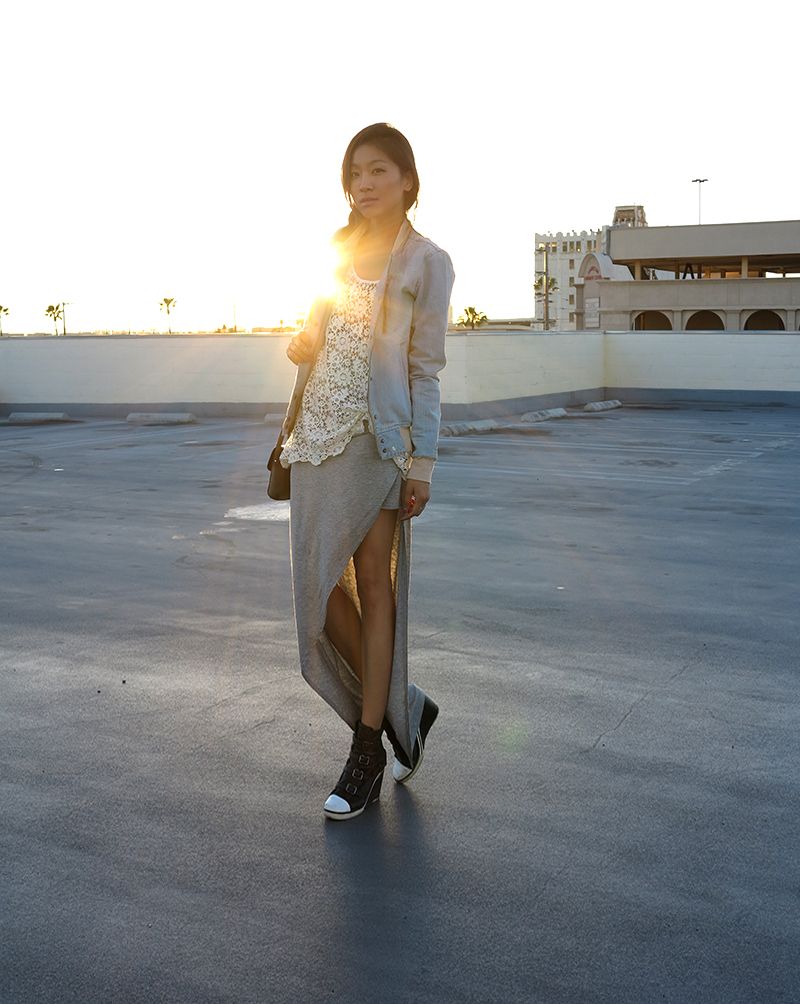 Nike chambray jacket | Forever 21 crochet tank | Tobi maxi skirt | Ralph Lauren bag

After a seriously picturesque wedding this past weekend, I couldn't help but seek out the golden hour (and an empty parking lot) for some photo moments during this summer preview weather. One of the only things I love about turning the clocks forward is the most obvious, the day is long. One of my closest friends, Gise, got married in front of a gorgeous sunset backdrop with sandy shores in Palos Verdes at the Trump golf course. I've never had a better steak at a wedding. With so many friends getting married and engaged recently, I'm constantly finding myself looking for a dress or shopping for gifts...and leaving with something that fits in neither category. Is it just me or does H&M really have quite a wallet-enticing collection recently? Anyway, I decided to ease into the warmness with a slit maxi skirt and tank... and of course a light jacket because it still gets a little chilly in the evening.
And of course, Hello Pope Francis~ all my prayers and support.


Keeping an Eye Out For: leather pants