White Weekend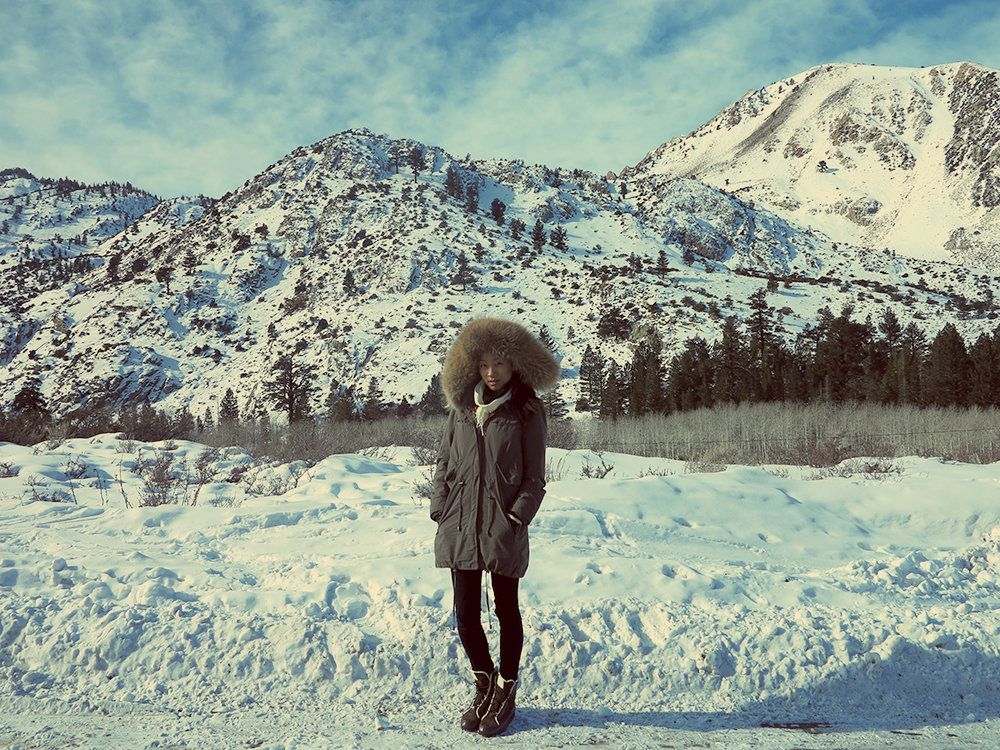 Esley Collection fur trim jacket | Adidas boots

Spent the weekend up in Mammoth with the family. It was about 8 degrees... No joke. With just a few hours drive, this is what California has to offer. The view is breathtaking! I fell about a million times snowboarding while trying to get carving down to an easy-looking skill. The weather was sunny but brisk (ok, super cold), but it was powdery snow and no wind. I think my body will take another few days to heal. But it was definitely great family-bonding time. I wish EVERYONE could have been there. I had to add a picture of the cutest cousin ever! We froze our butts off, but it was a blast. On our way back, we had to stop in Bishop to visit apparently the tastiest bakery ever, Erick Schat's Bakery. After we filled up on sandwiches, we literally bought over 20 loaves of different kinds of bread (as a group) and then headed home. This jacket from Esley was an absolute life-saver...I will most-definitely be taking it to NY with me tomorrow.
While going to NY is usually an exciting trip, this time it is for something a bit different. My dear sister will be having heart surgery... So I am ready to be the game-partner, clothes dresser, tv channel changer, page-flipper, make-up and hair artist, etc. Please keep her in your prayers for a quick recovery!


Keeping an Eye Out For: leather pants