Curb Appeal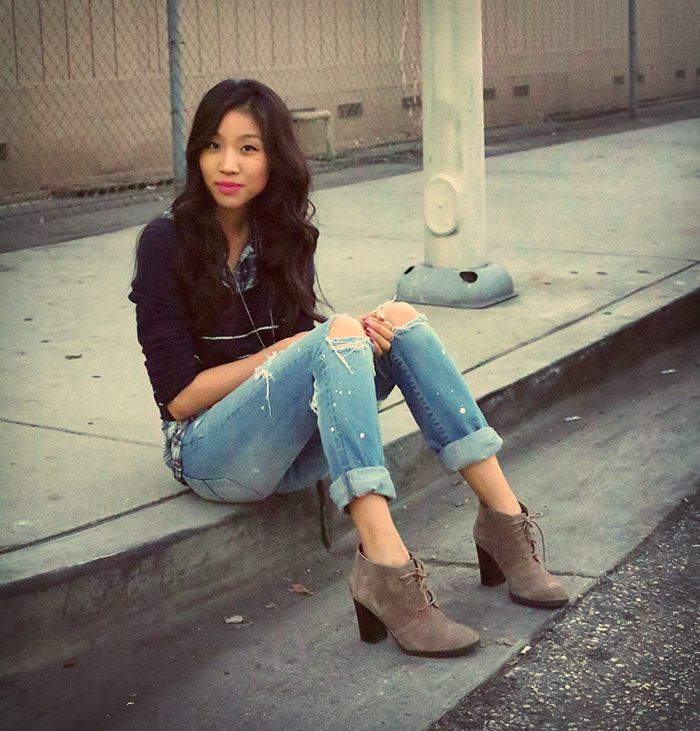 Urban Outfitters cropped sweater | American Eagle jeans DIY | Franco Sarto ankle boots |

I love re-falling in love with stuff I already own. These jeans are one of them (as you can tell I wear them quite often). They were a great fit as regular straight leg jeans... and after they were over-worn to the point of getting pushed to the back of my closet, they got destroyed, had paint thrown on 'em, and rolled up. Hence, one of my faves, again. This sweater was also rediscovered when I attempted to clean out my closet a bit to find stuff my sisters might want that I don't wear anymore. (I wanted to be prepared for when they come home for the holidays). It backfired. I ended up just finding new ways to wear this cropped sweater...

I spent this Saturday helping out a friend with her wedding photo shoot in San Juan Capistrano. I never knew that this cute little town existed although I passed by the exit on the freeway a million times when I used to go to San Diego. Just discovered a new photo spot~ Can't wait to see how her photos turn out!


Keeping an Eye Out For: leather pencil skirt