California Clouds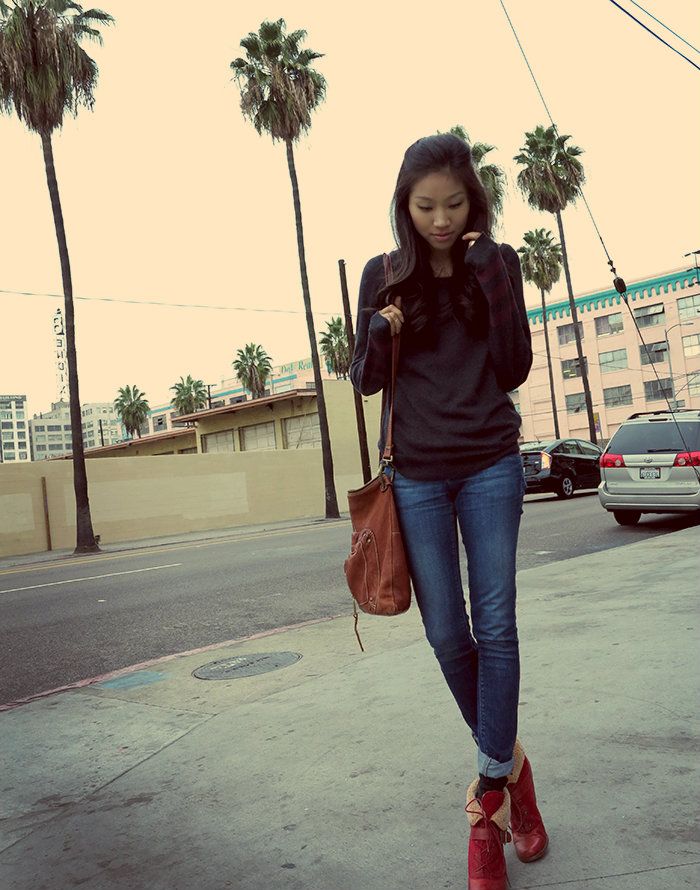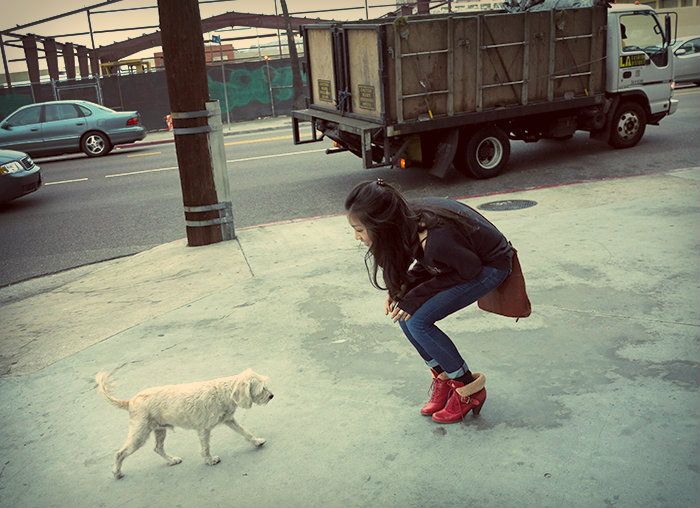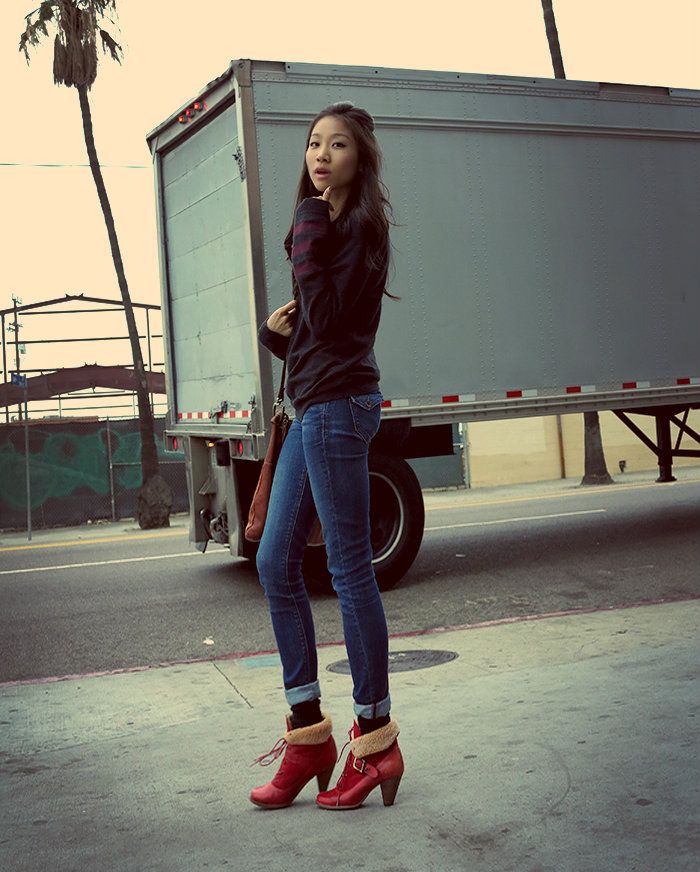 H&M jeans | Forever 21 top | Jeffrey Campbell ankle boots
I love that there is almost at least a little bit of sun in California... even on rainy days from time to time. For a few days, it's been all clouds and gloom... but it made a nice backdrop for the palm trees actually. It also gave me a reason to wear my red boots. I don't always feel that my outfit is fitting to pull out these babies from my closet. Maybe it's the shearling trim, or just the holiday color. I have to find more ways to implement them because they are super comfy... and super cute. And don't worry, it wasn't a stray dog I was trying to get the attention of. He belongs to the coffee shop next door.
Don't forget about the
Esley Collection Sample Sale
on Saturday!!! Click to get more info just in case you didn't note it down!
Keeping an Eye Out For: leather pencil skirt (affordable)