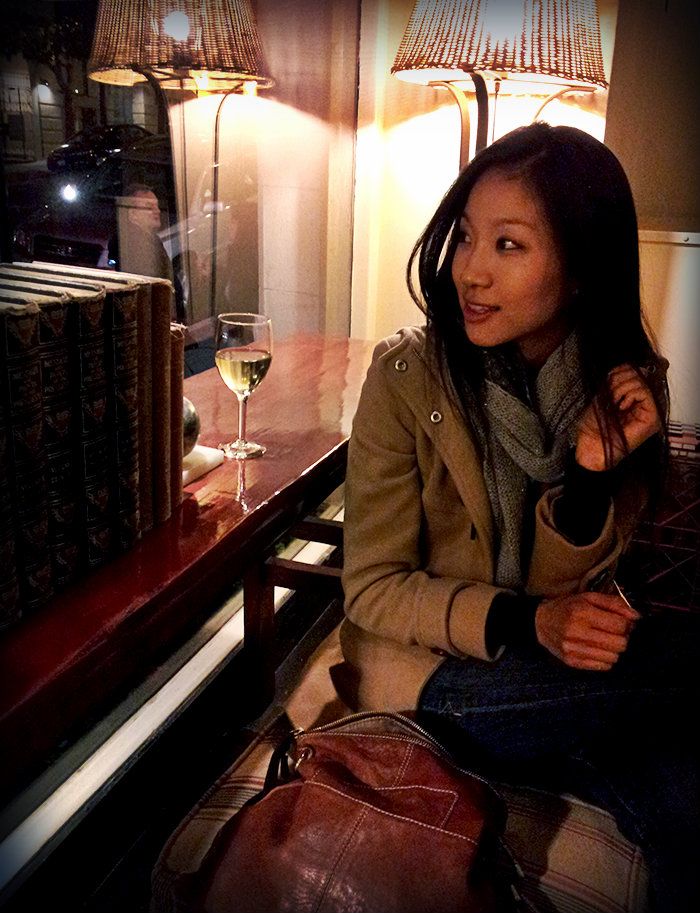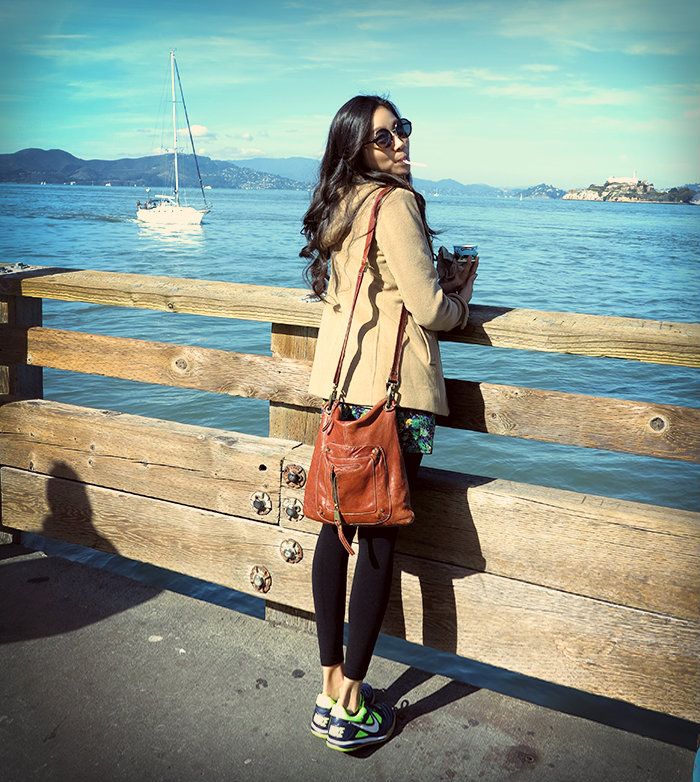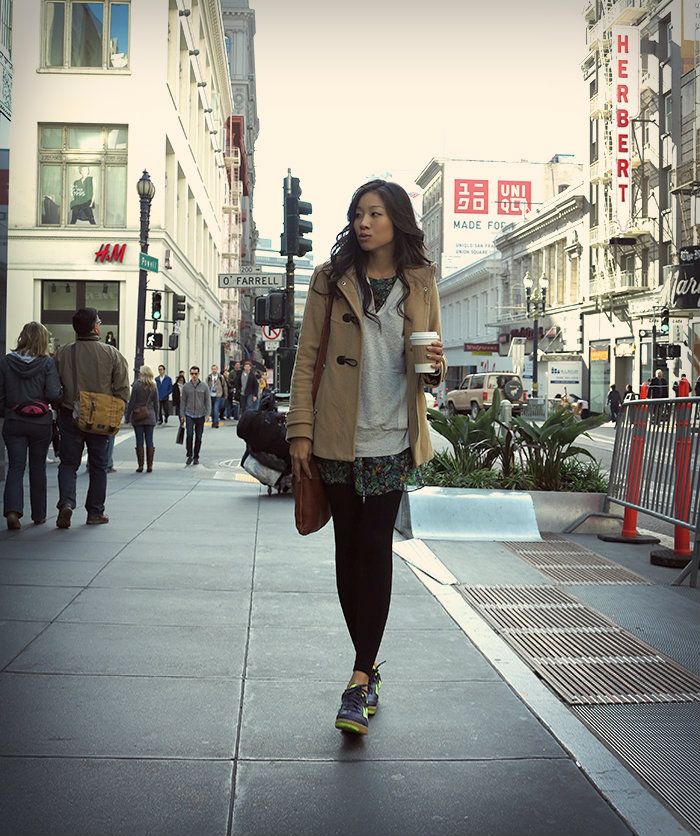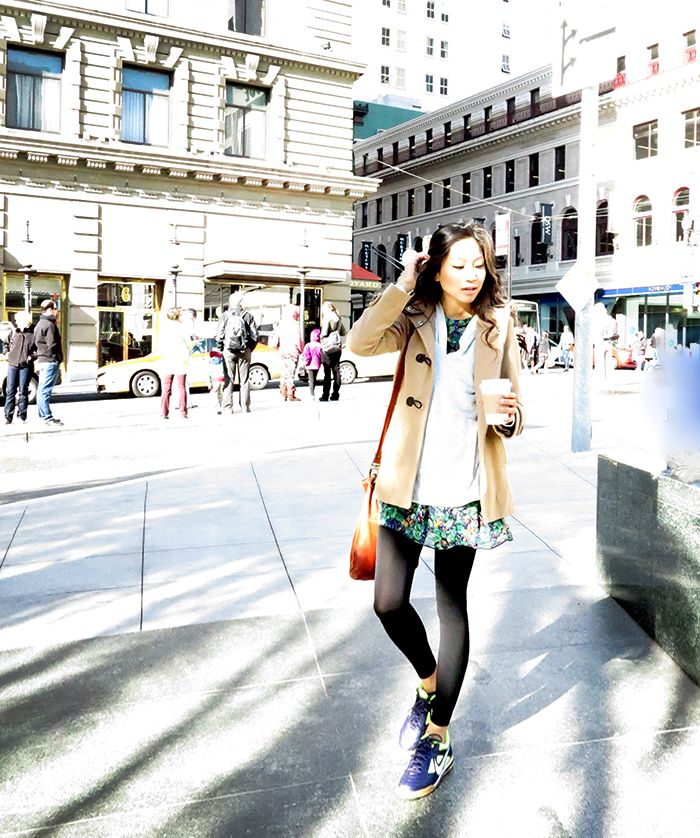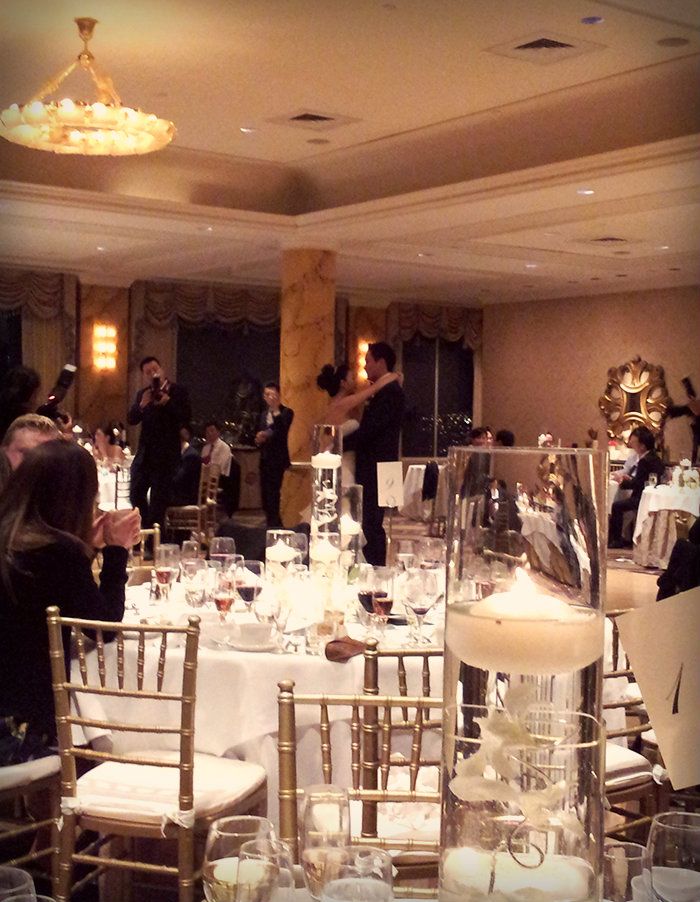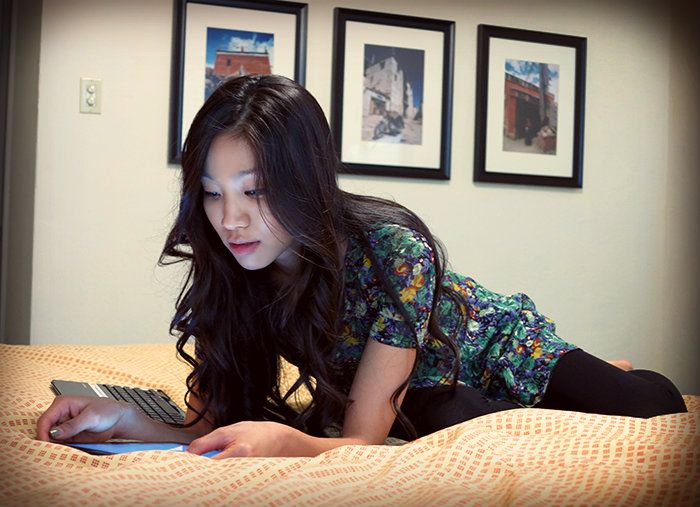 Michael Kors coat | Free People sweater | Floral dress from Korea | Willow dress | Nike tennis shoes
We stayed at the lovely Hotel Carlton which was just close enough to Union Square without being obnoxiously close to the holiday shoppers. They even have free wine and music every night! We luckily found seats in the lobby right next to the window. We spent most of our time riding the cable cars... up and down all the streets. Tourist-ing our time to the maximum. From Union Square to Fisherman's Wharf... to the financial district... I even had clam chowder in a bread bowl (and of course Naan and Curry was a must). We perused around the Uniqlo store which opened just a month prior which featured a bunch of these lightweight super warm jackets which I probably won't need for now in Los Angeles. Additionally, I was excited that Illy coffee is available at almost every corner. So deliciously yummy.
Then, we went to a gorgeous wedding atop the Fairmont Hotel on Nob Hill. It was timed right at sunset for that perfect view. Simply breathtaking! And lastly, just lounging around the hotel room...as you can see... the light from my ipad gives you the perfect glow...
Keeping an Eye Out For: something new