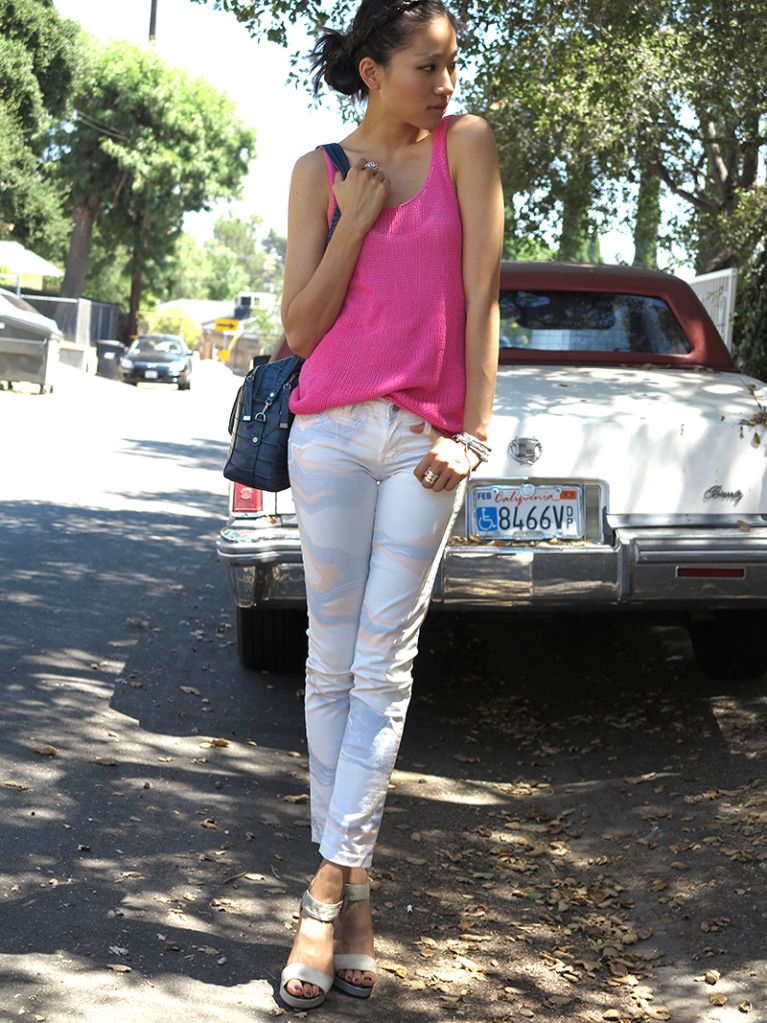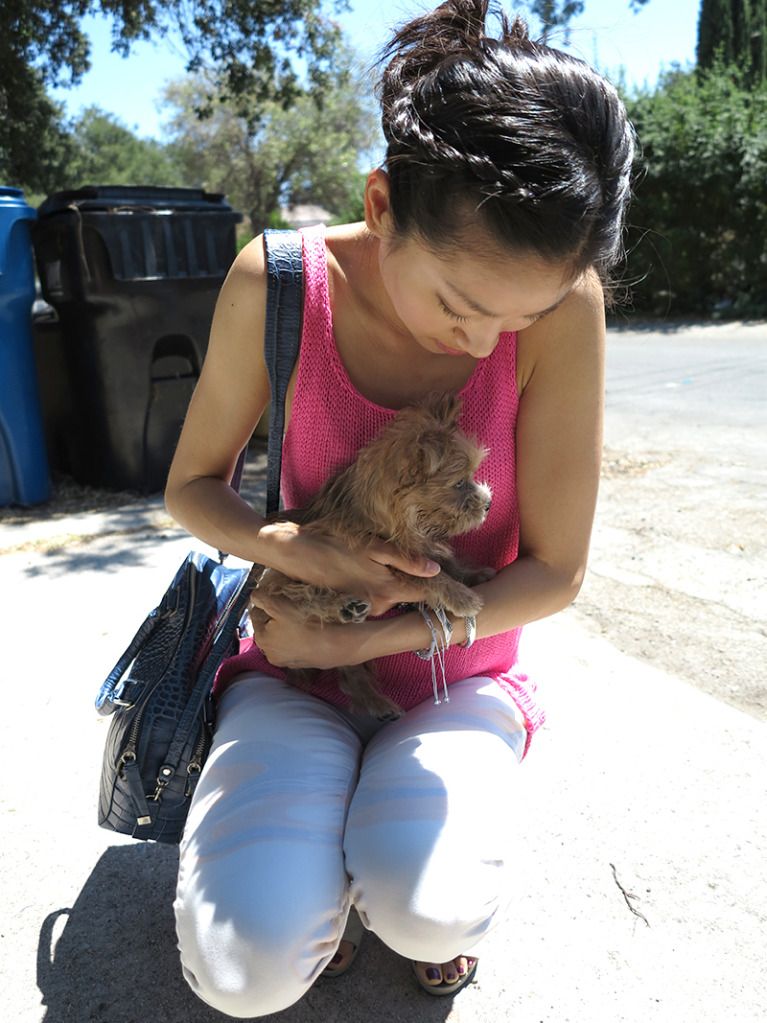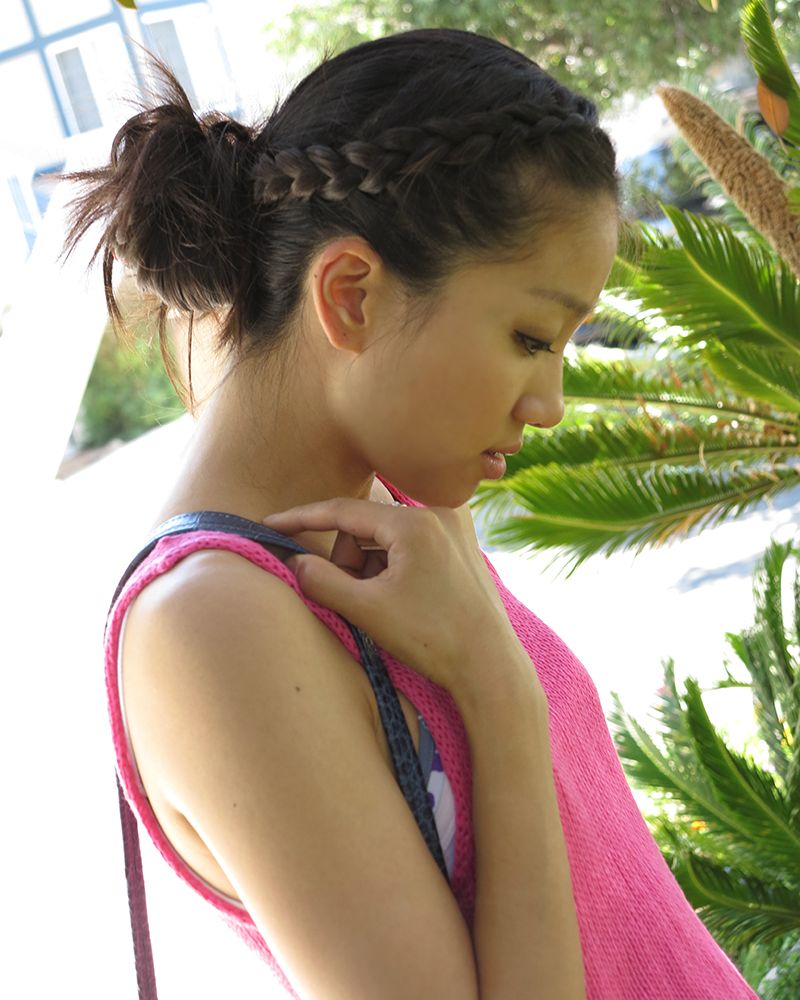 J Brand jeans | H&M crochet tank | Rebecca Taylor bag

The side french braided low chignon was my customary study hairdo. It kept the hair out of my face, which was pretty much the ultimate objective. Nowadays, with this heat-stroke weather, it's been equally necessary to keep cool to any extent possible. I attended a lovely bridal shower yesterday despite being held outside, dripping sweat. The endless ice tea made it somewhat bearable. These skinny jeans were a complete steal... and I've come to realize that to make white jeans flattering, they need to be made by J Brand. And on a suprising note, I've suddenly developed a desire to get a puppy after playing with the next-door neighbor's (to my close friends: the shock value must be high). But not just any puppy... I think I have to steal theirs.
Anyone else excited for the Spice Girls tonight??
Currently Keeping an Eye Out For: shoes