Fall Sweater Weather?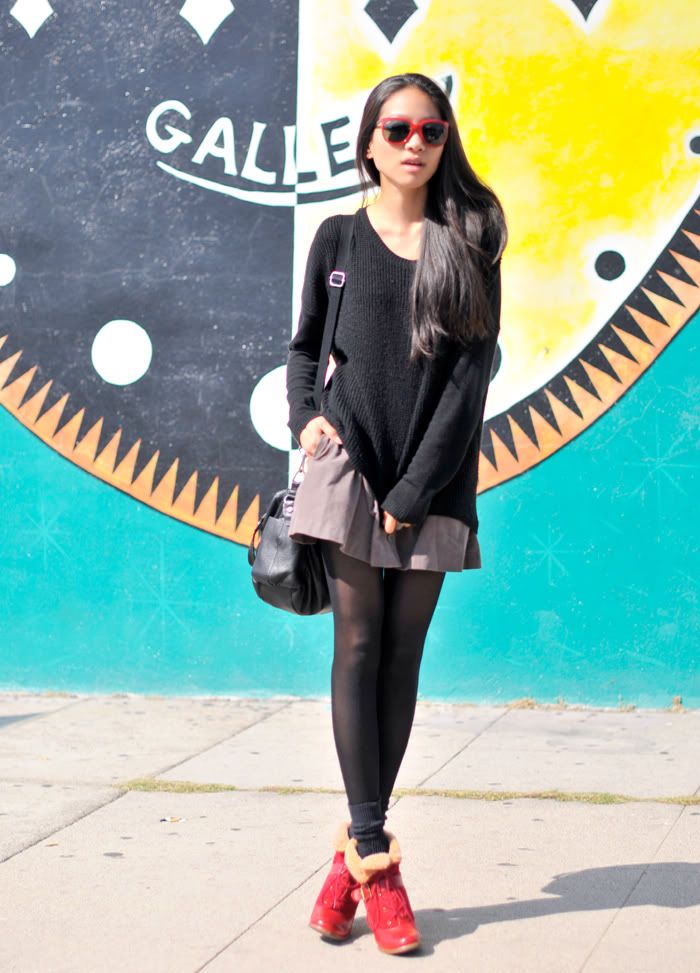 Cotton On sweater | F21 cordoroy skirt | Jeffrey Campbell lace up sherpa boots
Waking up to perfect Fall weather was exactly what I needed. I finally pulled out the red Jeffrey Campbells, tights, and sweater combo. Went for coffee with the bf at the Alcove prior to heading over to Umami Burger and practically drenching everything in their ketchup. My bf is slightly frightened that I might just drink it straight one of these days. I'm on a mission to make sure my Canadian friend experiences everything LA has to offer before she gets shipped back. It all starts with the food. Good thing she isn't vegetarian or scared of high caloric foods. Thus, after lunch, we headed to Scoops. Spent the rest of Saturday verifying my skills in micro-managing of probes and stalkers (for the esoteric few). Sunday was mommy and me day, as we romantically got caught in the rain after going for what appeared to be a semi-sunny afternoon, soaked tennis shoes inclusive.