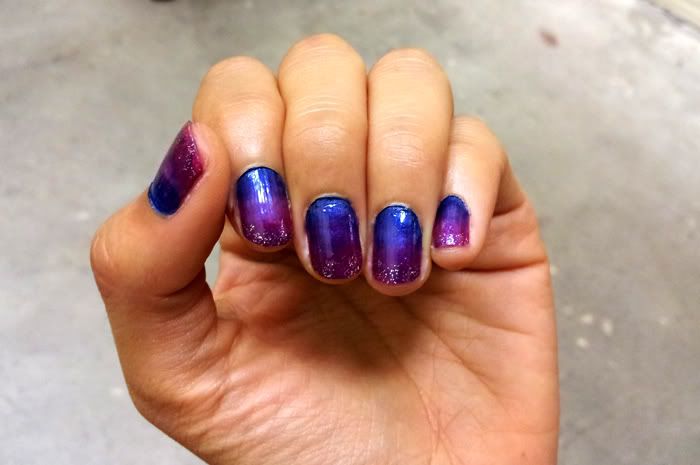 ArynK cut out detail top | Cotton On striped skirt | F21 laced boots
Quite the busy week.. mostly and obviously with schoolwork. Hence I'm basking in my slow-paced Friday, post-massage from last night. I'm more and more amazed at how much chewed gum is plastered on the sidewalks of Los Angeles. It's funny because I don't even realize it until I see the photos on my computer screen. With the little free time I had to breather from extensive reading, I managed to conjure up a lil sumthin' sumthin' for my otherwise boring nails while concurrently watching a re-run of Law and Order, SVU. I love purple. I simply took a darker shade and a more brighter shade to go with it. I first applied the dark bluish color, and then painted with the purple before the dark blue completely dried...and then did the same with a brighter magenta. Topped it off with some glitter polish to give it more bling than it actually needed. Overall pleased with my creation.
Planning to hang out with the girls tonight after the bf reminded me several times that he had a boy's night...Apparently he thinks I may have forgotten and fears that I might make him do something unexpected. Boys.