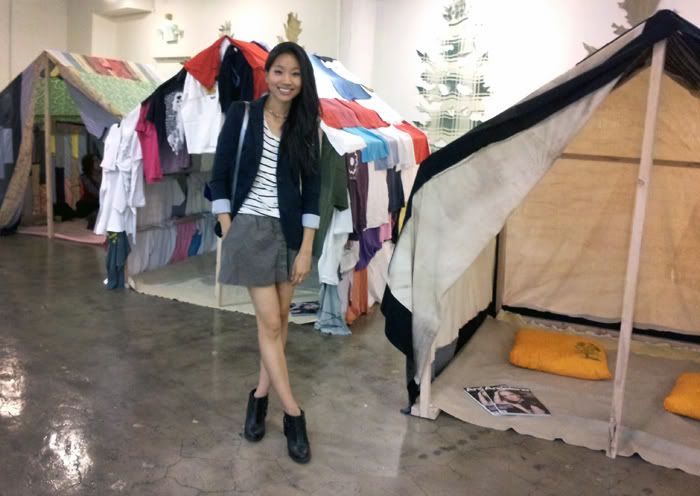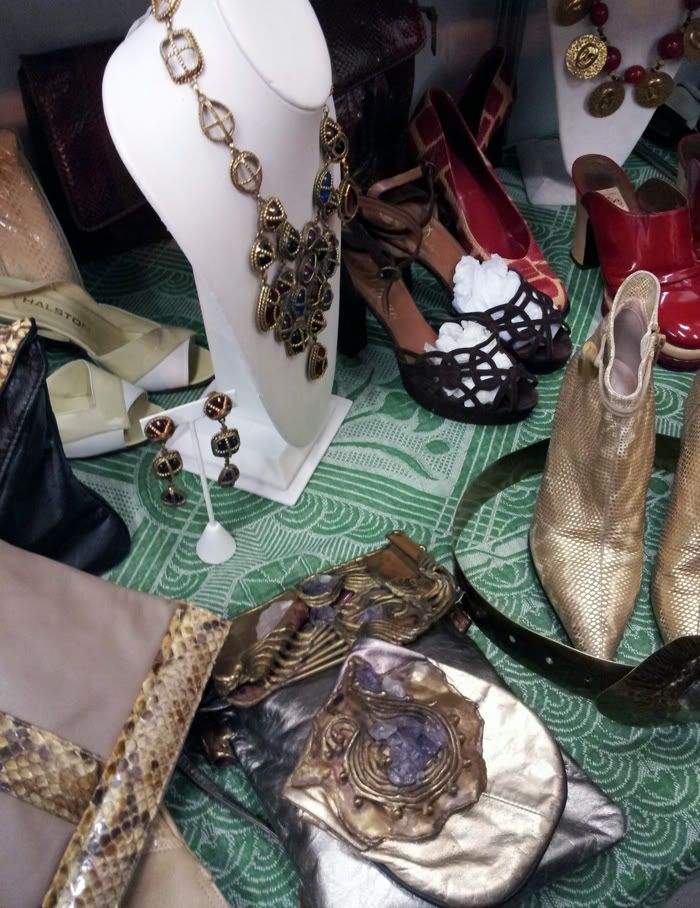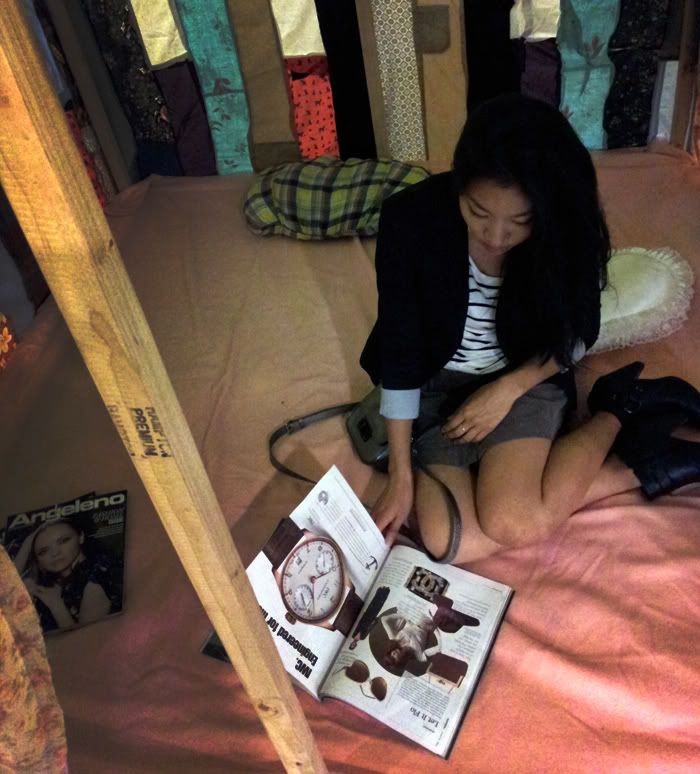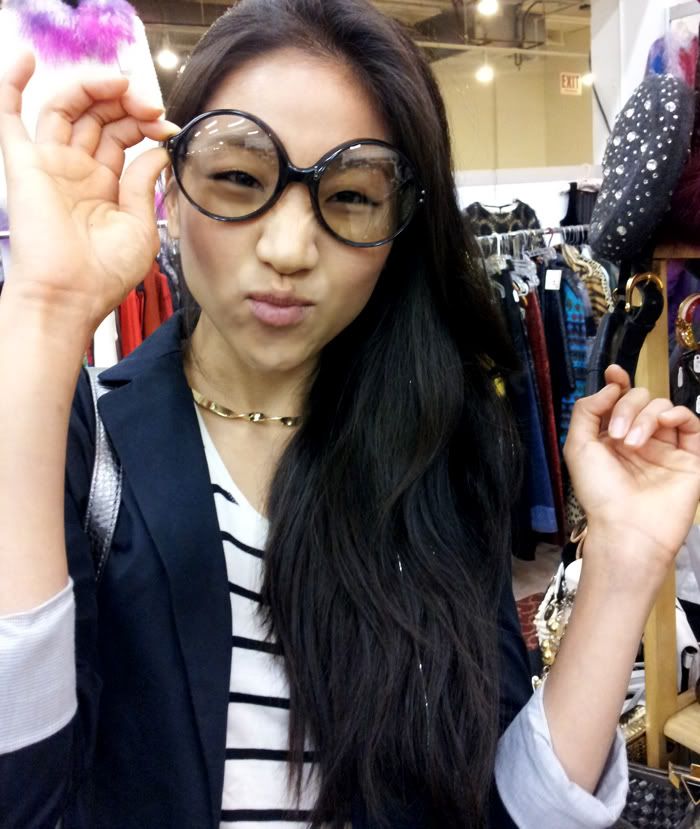 Banana Republic blazer | H&M striped top | F21 cordoroy buttoned skirt
After receiving a flyer from a vintage booth I stumbled upon at the Los Feliz Street Fair, I was excited to attend my first It's a Current Affair vintage pop-up marketplace. Located at the Cooper Building in downtown on a Saturday night, it was actually very quiet and dark, with a surplus of street parking which was a bit confusing at first. But once I went up to the penthouse floor, it was quite the opposite. Vintage lovers, tequila tasting, complimentary cocktails, Smart Water, and Angeleno magazines galore. I must say, I have yet to taste yummier cocktails. Honey liquor with Izze ginger sparkling juice and vodka with pomogranate liquor and a touch of Izze grapefruit. They even created lounging teepees which were reminiscent of make-shift forts from when I had a bunk bed back in grade school. Will be back in December. And yes, I understand the last photo is a bit too much Asian for some... Haha.
Oh, and all photos were taken with my new bff, the Galaxy SII.