For Whoever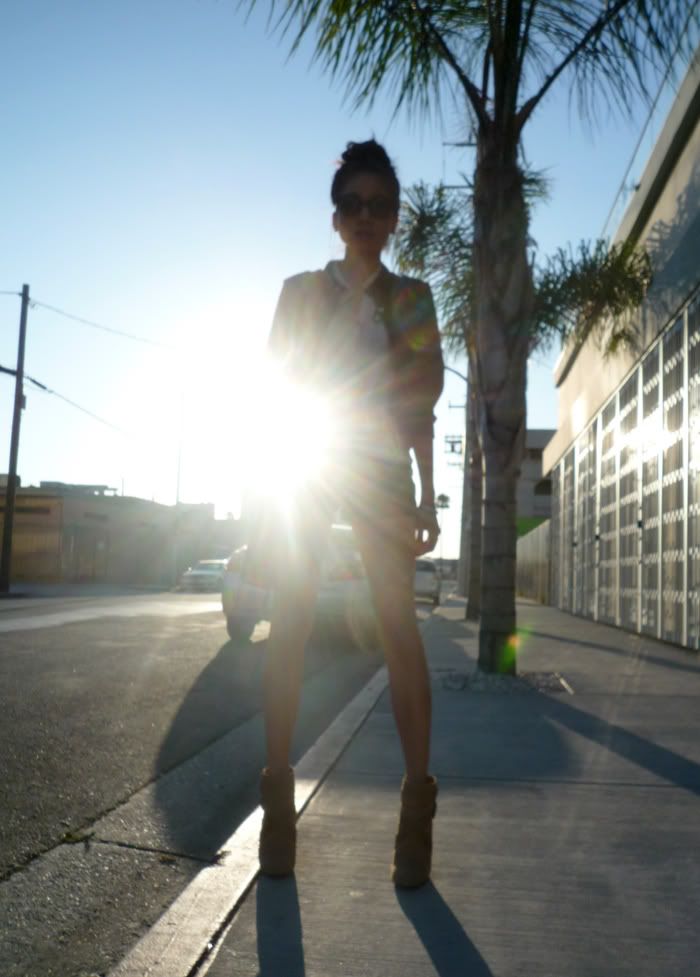 H&M jacket | F21 tank and sunglasses | Joe's Jeans shorts | Zara boots
School is creeping in. But rather than thinking about books and such, I've been concentrated on other unworldly things. Haha. I've also been pondering on who or what my blog is catered to or for. Or the reason for a blog in itself. The conclusion was that I cater to myself really. I'm not here to try to be a supermodel. Not that that is even a possiblity. Nor do I expect people to think I'm so fabulous. But yes, I post pictures that I like of myself... things that I like to do... my nails...hair... places I go. Just cuz. I guess I never REALLY thought of who my audience would be accommodating to. I just posted and took photos of what I like. Is that so disgustingly narcissistic? Maybe. Possibly. I should probably just post more tips, tools, etc. Those are probably the blogs I read most often. Something more engaging? Time to revamp danceinmycloset? Perhaps. Hope you like.
Btw, love this
crochet top
!
In addition, Missoni making its way into Target has been talked about for months now - coming Sept 13. But they just released a
sneak peek
! I don't know if the whole zigzag chevron is my thing though. But for those who like Missoni, prices start at $9.99!
Also, I've been enthralled with photoshop lately... I'm literally amazed at the plethora of ideas that people came up with to distort/enhance/recreate etc. photos. Will post some practice ones soon!