Brick and Bargains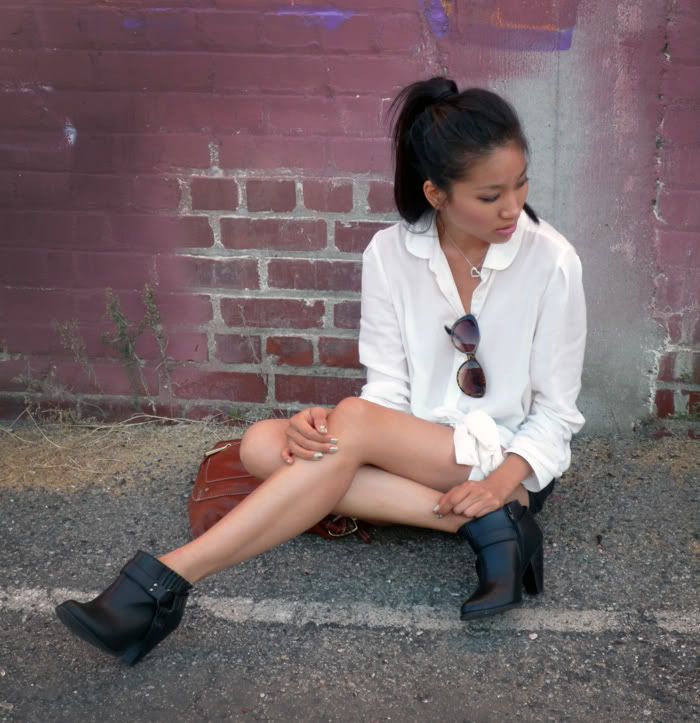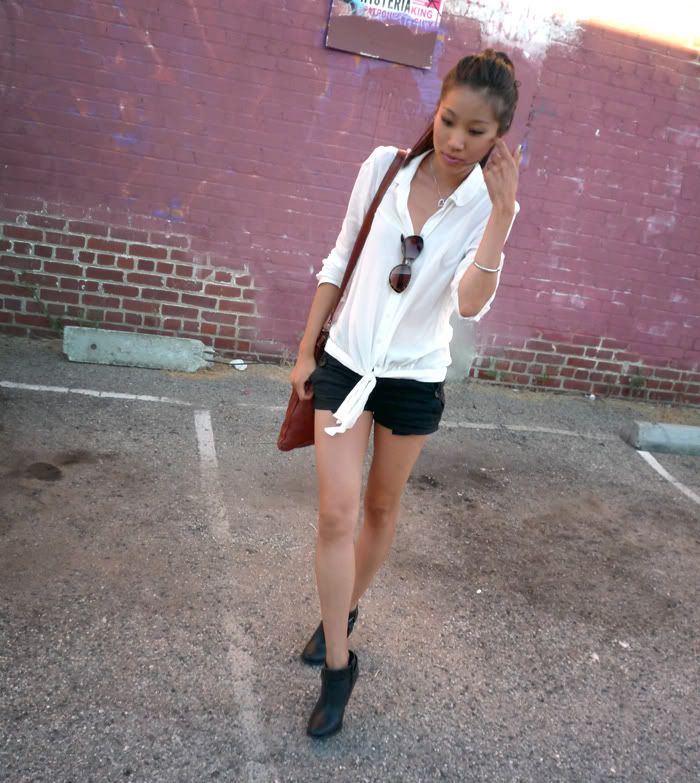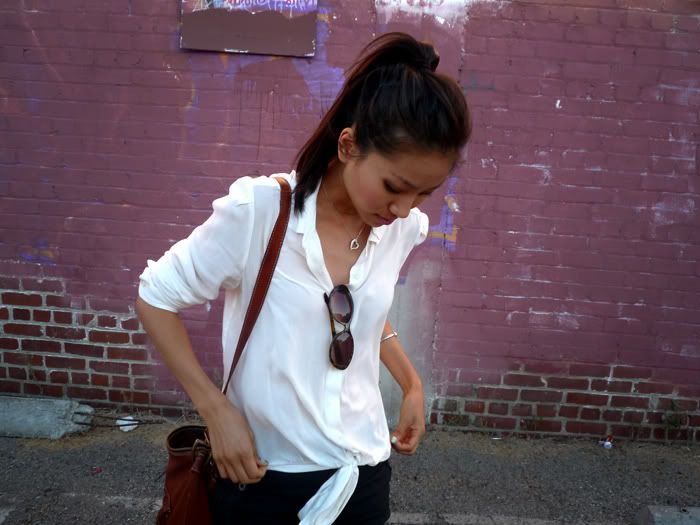 Joe's jeans shorts | Gap blouse | F21 ankle boots | Swarovski necklace (gift from aunt)
Can't believe it's already Wednesday. It's incredibly surprising at how quickly the summer is moving past. I start school in 2 weeks... and have still yet to hit the beach this year. I'm hoping to finally go hiking this coming Saturday. Who wants to join? I'll have to pray that it isn't blazing hot the whole way through.
I love finding bargains. Who doesn't right? But I fell in love with this Gap blouse that I got a while back.. for only $11. To top it off, I found these perfect for anything ankle boots for $6.99! Sometimes, it's hard to beat F21, as much as I want to resist it.
P.S. I'm jealous of all ya'll NYC folks browsing the Alexander Wang sample sale. Sigh.