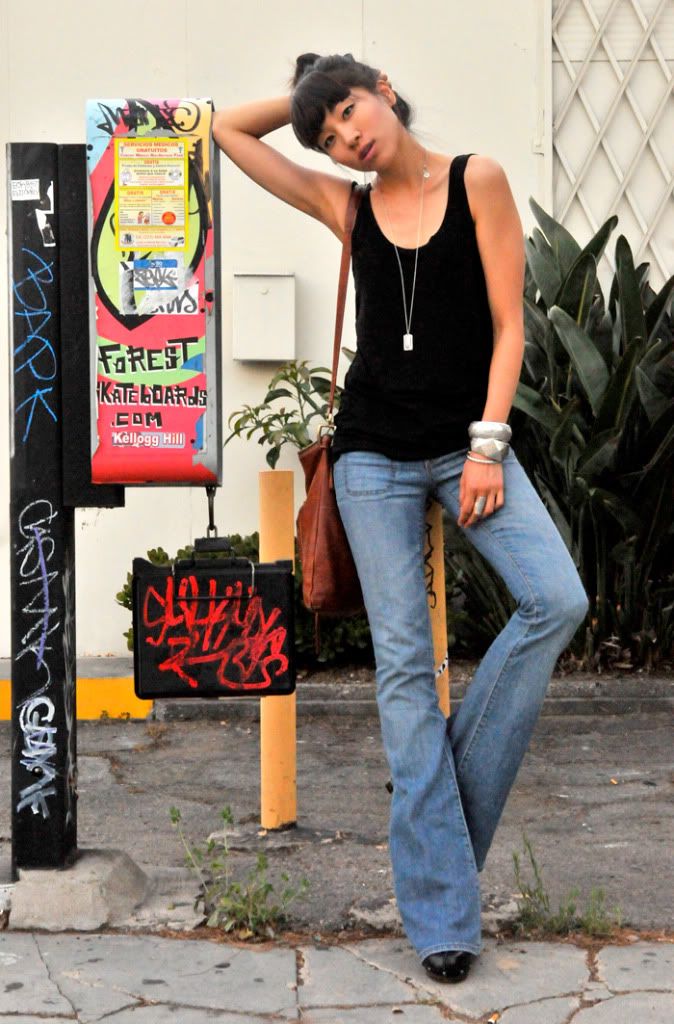 Gap 1969 super flared jeans | LF shoes | H&M tank | Marc by Marc Jacobs necklace | F21 bracelets
A rather uneventful day with my flared jeans. These jeans need to go somewhere exciting. I don't know why, but I've had a hard time finding the right top to go with it. Technically they're just jeans. I just feel like they need some special treatment even though they were purchased at an extraordinarly low cost. By the way, please check out my sister's new blog. You can find it here.
Grange Escape
. Living in NYC, she delightfully touches upon urban "farming"...and freshly growing her own stuff (I'm not talking weed). She gives progress reports on her tomatoes and lettuce and stuff. Check it out. It's cute.