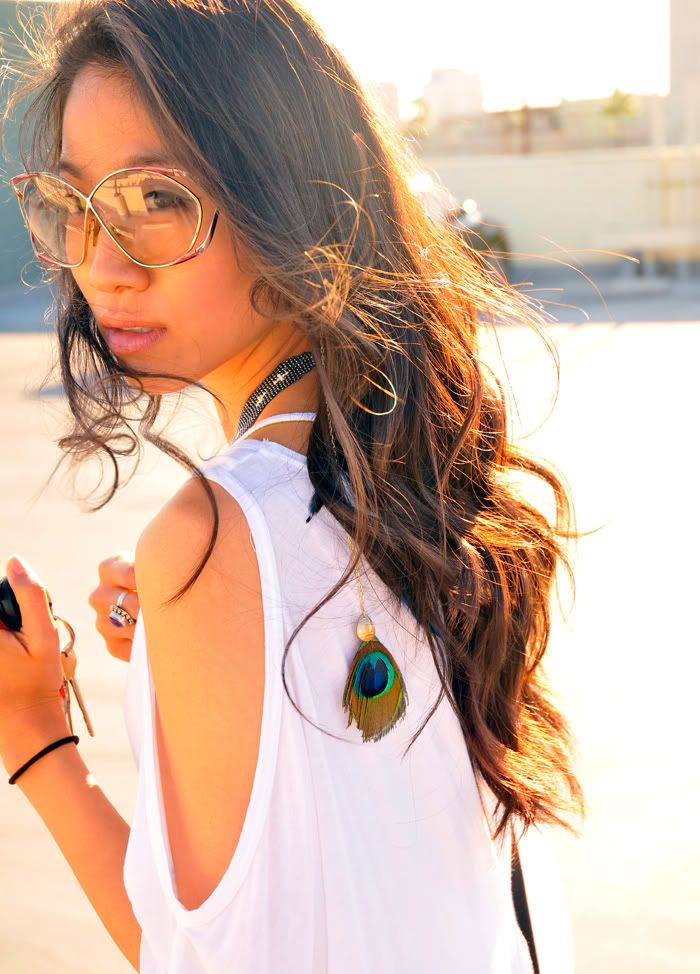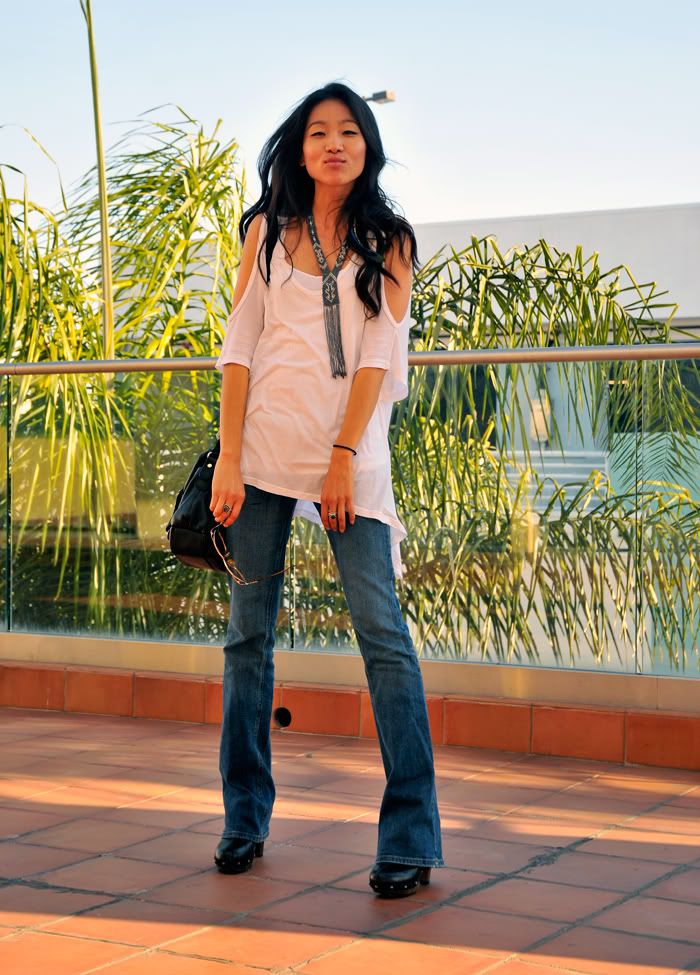 Nation Ltd open shoulder top | BDG flared jeans | LF Stores clogs | Urban Outfitters beaded necklace | Dior vintage sunglasses

Back to reality after an overwhelmingly fun weekend in Vegas. I guess reality sometimes aint that bad... but still nostalgic. I must admit, the weather was super dry and hot... which was sometimes uncomfortable, but magically kept my makeup perfectly in place. Thanks to all those who made it so much funnnnn!
Congrats Aut Sauce!
Photos from a few days back, when I somehow put together a rather boho look?