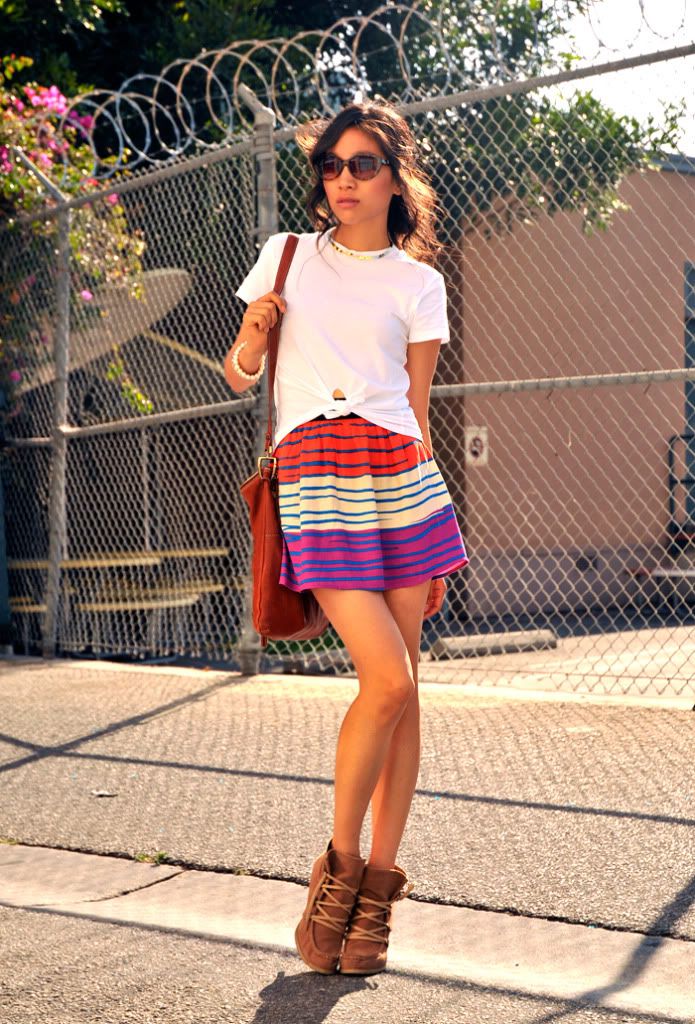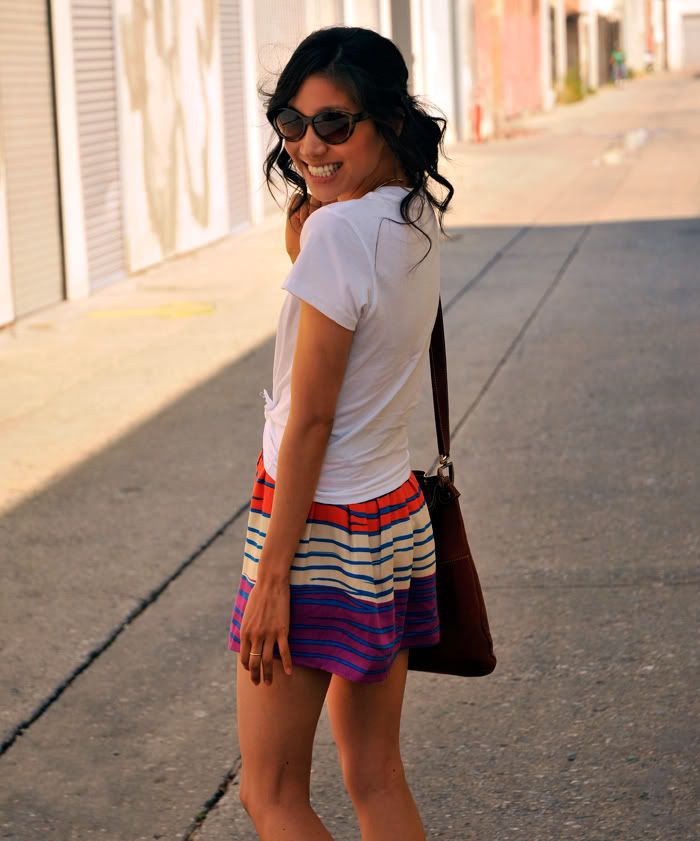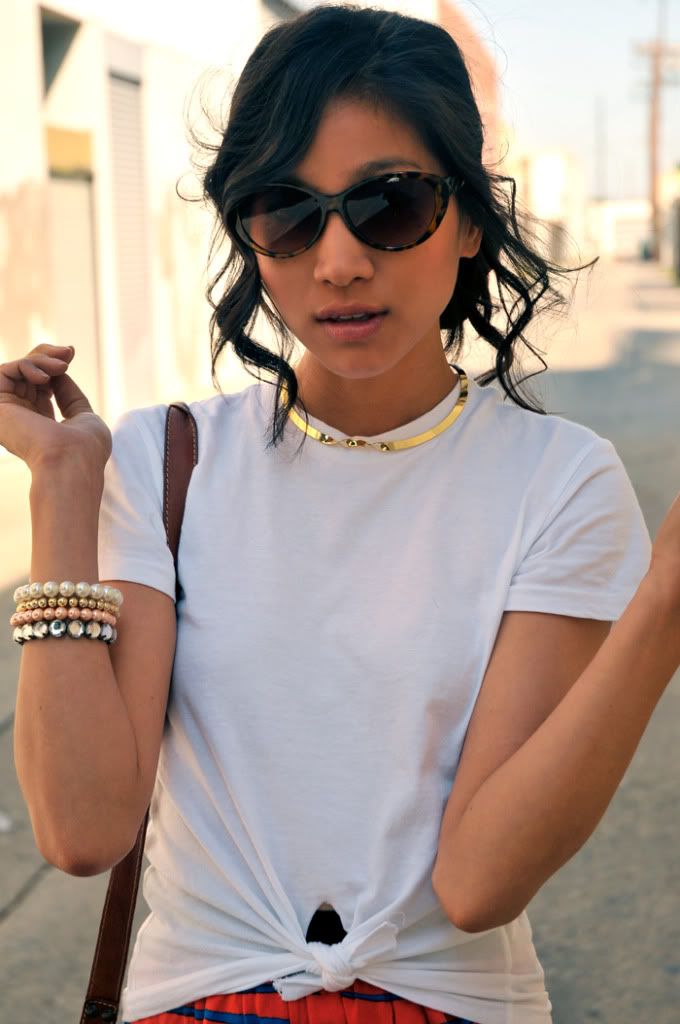 DIY white tee | F21 striped skirt and sunglasses | H&M necklace and bracelets
Enjoying the unbearable heat. I love love this weather. Yes, I feel like I have to shower every thirty minutes, but still. This is why I love California. I saw a cute knotted t-shirt and realized I should just make my own. Thus, I pulled out one of many plain white tees I have and ta-dah! The easiest DIY ever! Still debating if I should do something about the rather tight fitted neckline. Love this skirt...because it brings some bright colors to my rather dull hue of a wardrobe. Gotta go shopping with Jess more often.
Planning on dinner with the cousins tomorrow night, hiking Saturday morning... and still no official plans for 4th of July. Need to find a fireworks viewing spot quick!