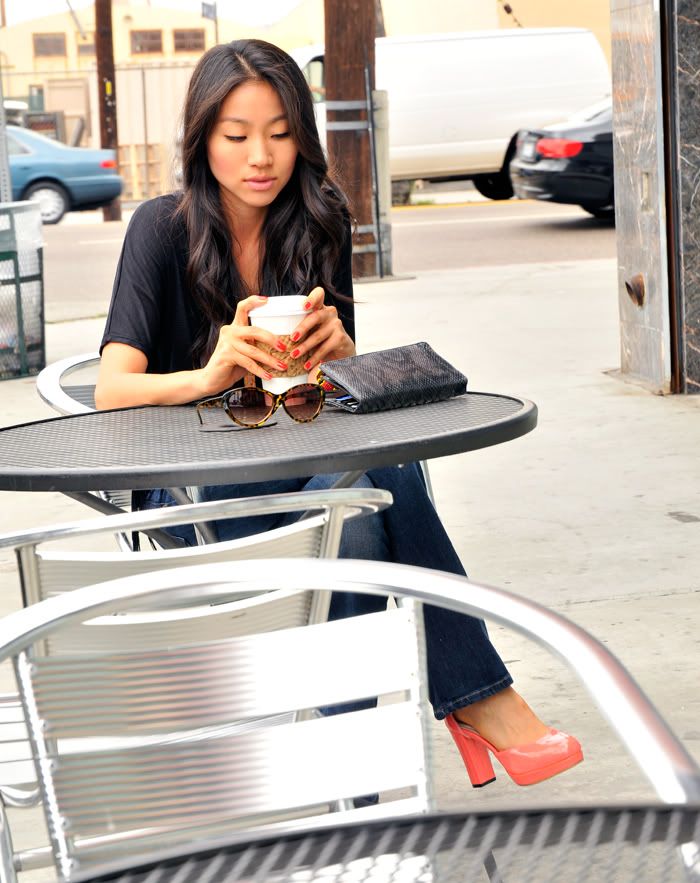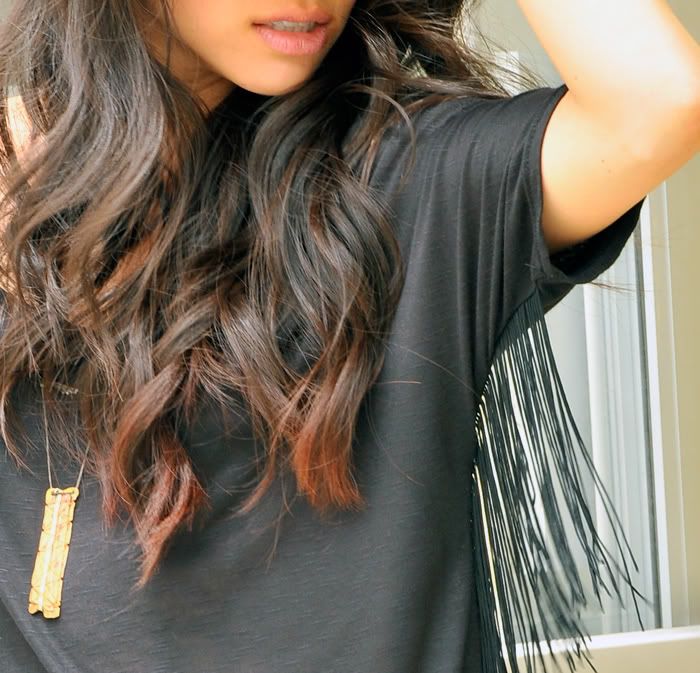 Foreign Exchange fringe top | Gap jeans | F21 cat-eye sunglasses | bracelet from Brazil (from Carol) | necklace from Chile (from Jane)
I was slightly confused when the bf greeted me this morning saying David saw me on Complex.com. First, I thought it was a website that posted people that displayed some sort of complex... which might make sense, and thought I was being given an intervention? Until I realized that it is actually a website with everything from pop culture, sneakers, music, city guides, and the like. How exciting!
Take a look at it
here
!
So apart from that excitement, I love this extremely comfy fringe top... despite the fact that the fringe falls out rather easily...via pulling to be exact. As long as I'm being somewhat careful, it should be okay. Additionally, you can't go wrong with ultimate sales at Gap and their 1969 jeans.