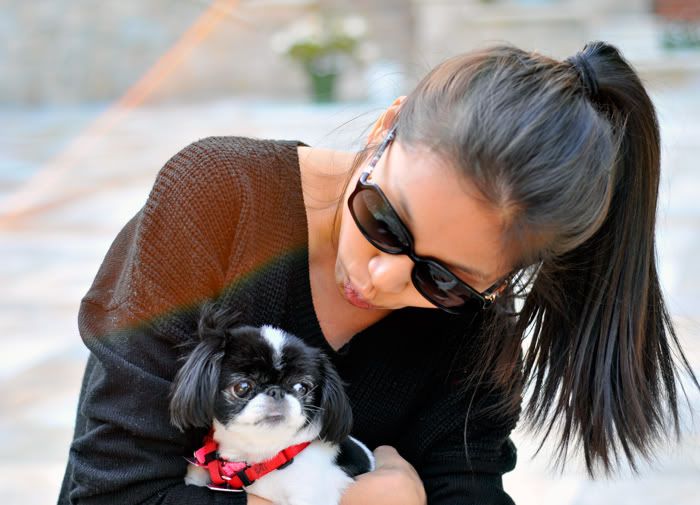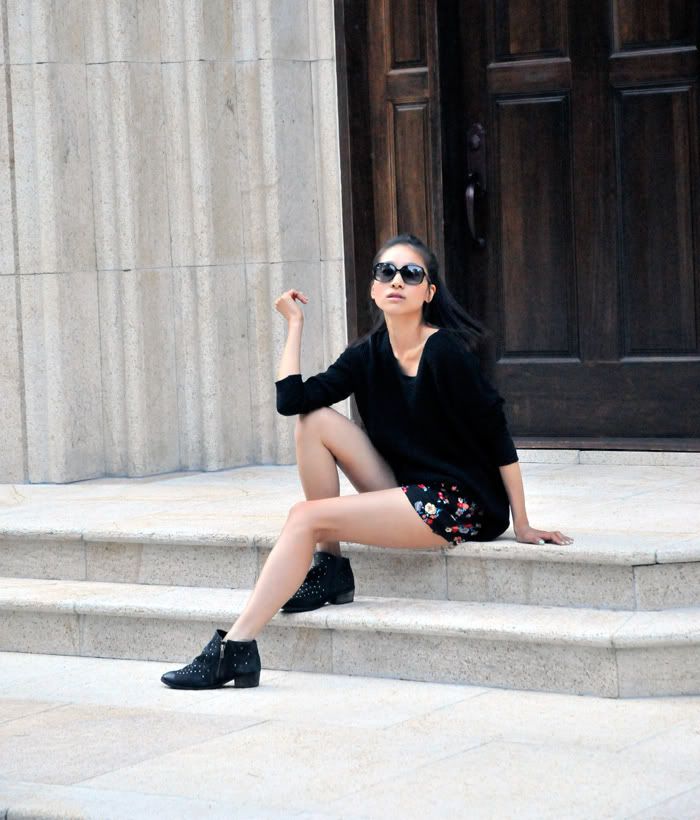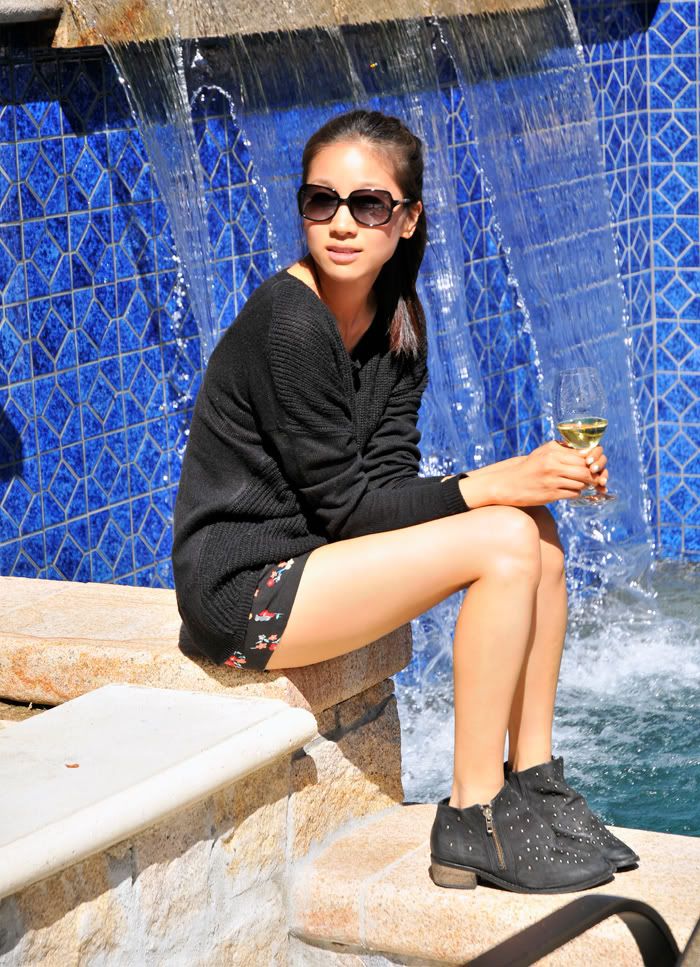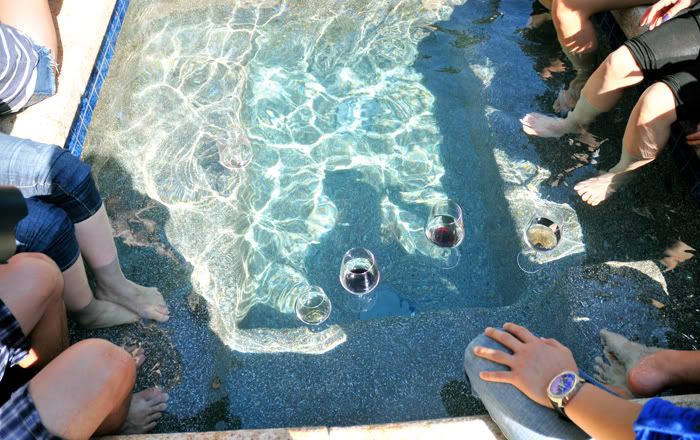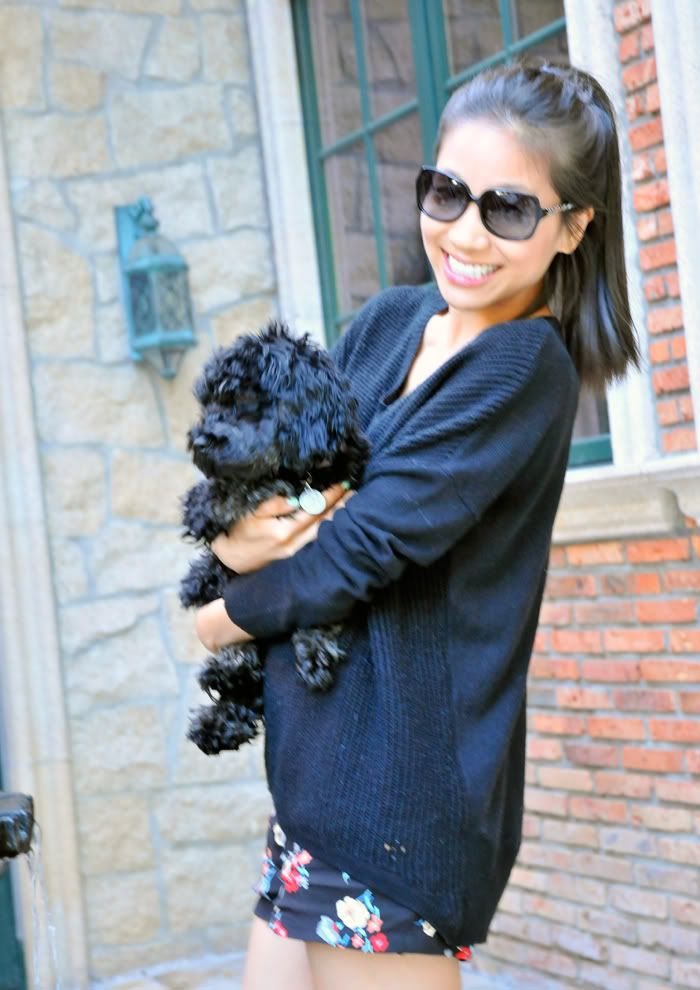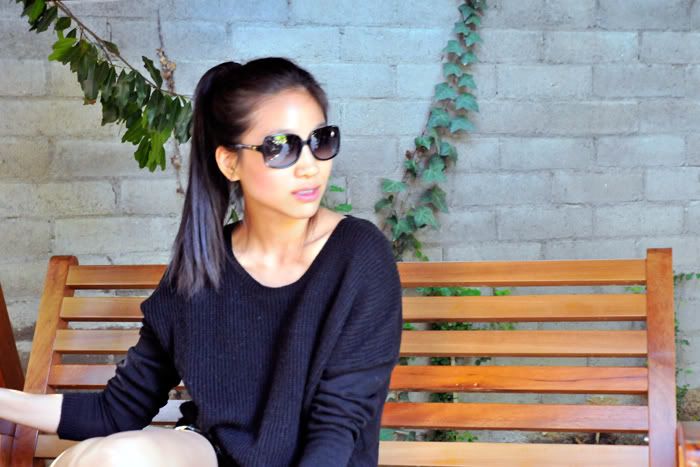 Cotton On sweater | F21 boutique floral shorts | UO studded boots | DVF sunglasses
Photo courtesy of: Jess and Q

Memorial Day was spent at a friend's bbq... although I may appear to be sitting on the steps of a grandiose church, it's actually her front door. She def has some mad cooking skills... and invited all of us over for wine, asado, and sunbathing. While waiting around, I had some of her delicious gazpacho. Everyone brought their cute doggies and the weather was simply perfect. I wish I had taken more photos of the immense amount of mouthwatering food we stuffed ourselves with... Can't wait for the next get together at her place...