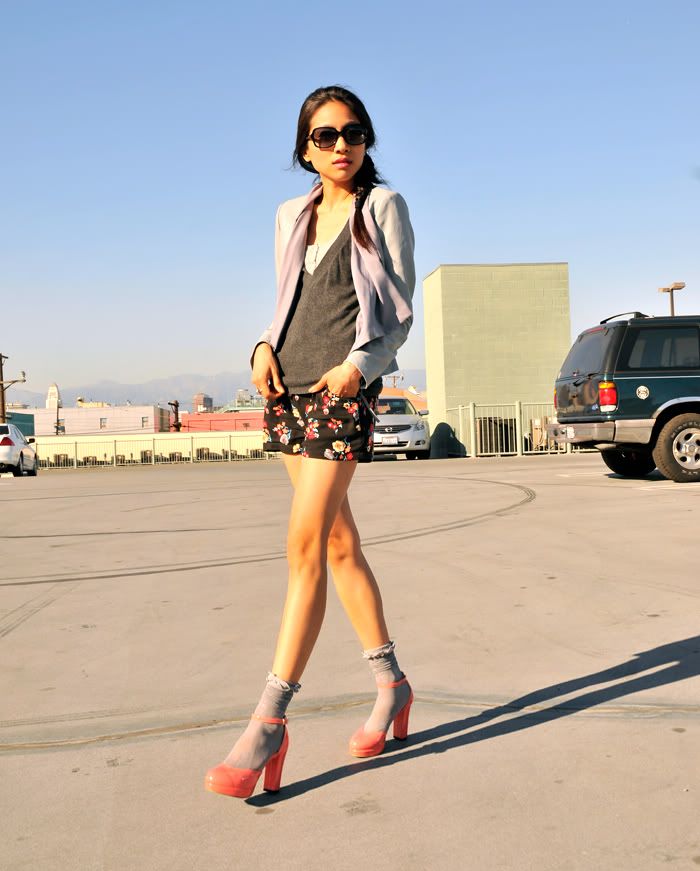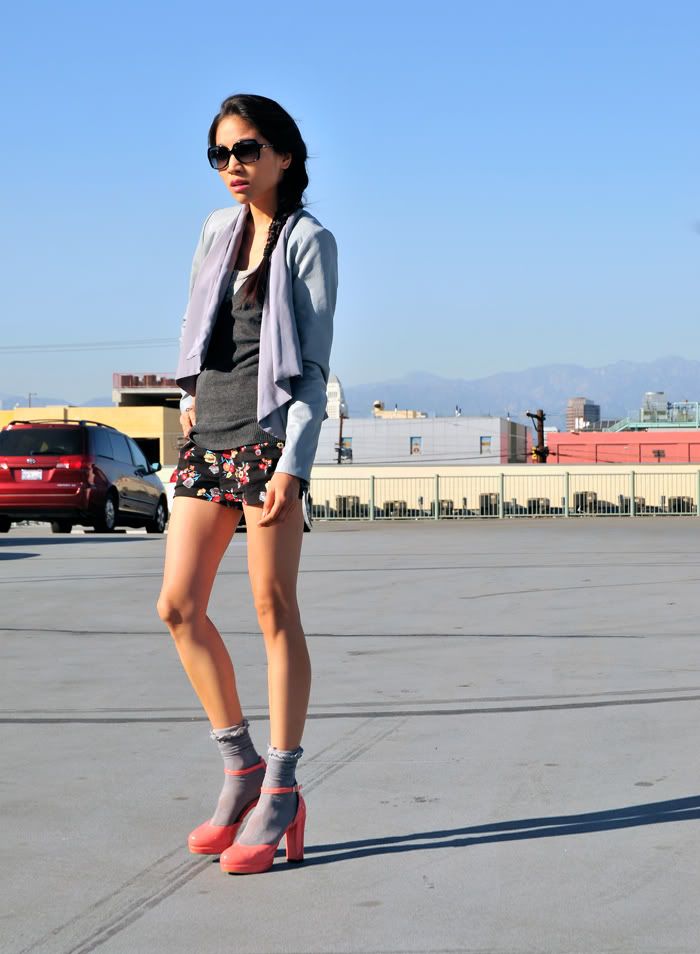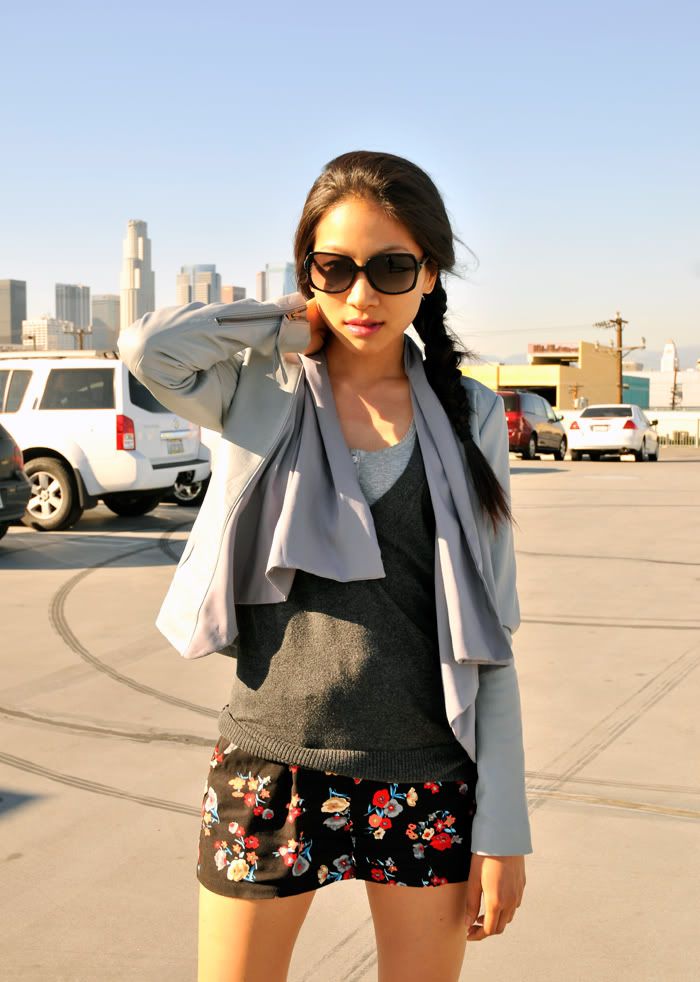 F21 floral shorts and v-neck sweater | Heels and leather jacket from Korea | UO socks
The bf has returned bearing gifts. Of course, just in time for my finals, leaving less than ample time to really enjoy them...forcing me to wait until after (which means late May). These shoes are a bit uncomfortable so I definitely won't be walking long distances in them anytime soon... Hopefully they can be broken in. On the other hand, this leather jacket is the perfect fit and the softest quality leather. Love. These Forever 21 floral shorts are actually high-waisted with a cute belt, but in consequence of not trying them on prior to purchasing, I didn't realize the possibility of its awkwardness on me, and still need to figure out how to wear it that way. They're from the boutique line, which apparently means they are unique to Forever 21.
Tonight, will be attending an art exhibit partly organized by a friend in the Public Art Studies Program at USC, "Work After Work." Predictions for future posts: more leather jacket looks to come...