Weekend Mini-Diary Sans Camera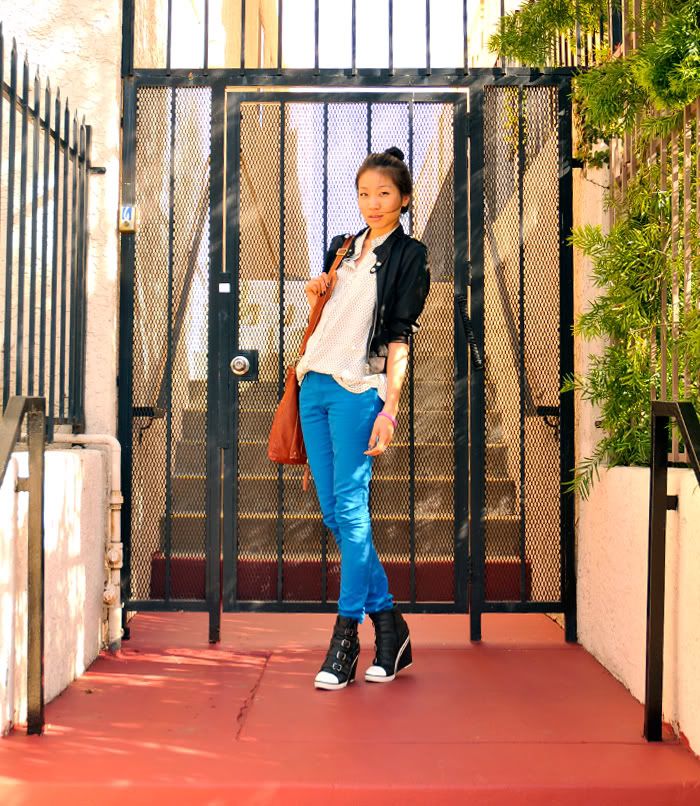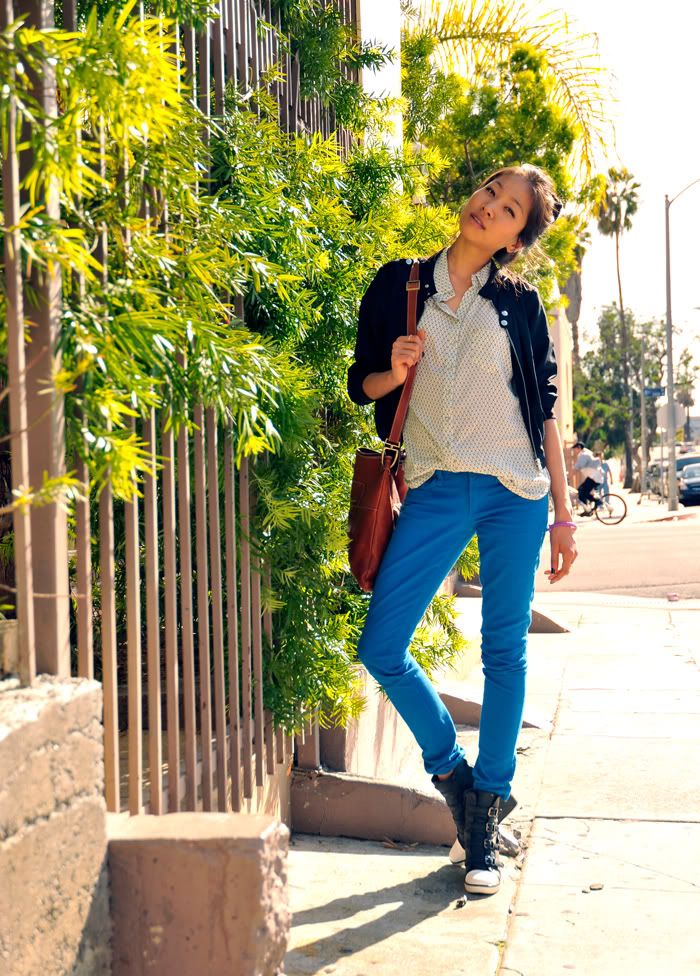 F21 skinny jeans and tank / H&M nylon jacket / Ash knock-offs

The only complaint I have about my weekend was that it was too short and camera-less. My camera decided it would pick this weekend to display the incessant "mode dial is not in proper position." I had an always nonstop talkathon dinner with the girls at Drago on Friday night which ended with wine, cheese, and karaoke at one of their houses. Despite their health code safety rule about bringing in outside food (the cake), the food was almost up to par with out usual fave Italian place, Colori Kitchen. Palm Springs meant nonstop playtime with my little cousin who we ooh'ed and ahh'ed over all weekend. In the evening, we went to a casino in the middle of nowhere which seemed to be a packed little city all in its own. Rather than trying to decide which machines and tables were calling my name, it was more like trying to find anywhere that had a seat. Sunday was spent at the outlets on our way home. Endless hours of shopping with nothing to buy. Depressing. But I still ended up with some new Converse and Kenneth Cole ankle boots that were $16.00 after a million discounted sales. Will post soon. These photos were prior to the weekend... I love these bright jeans... can't wait to find more in maybe bright yellow.
P.S. Check out my cousin's amazing art skills on his blog (listed under my faves - abang). Or
here
! He is blessed with so much talent.