Outside Magic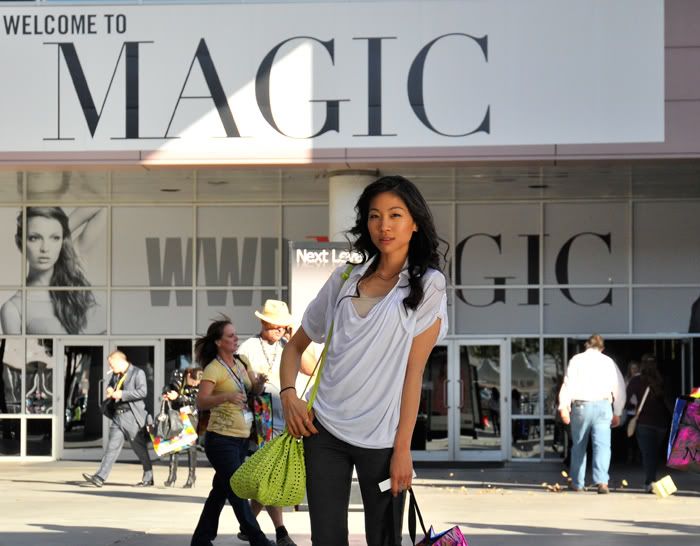 ArynK top; F21 skinny jeans; Remi & Reid purse from LF Stores

Outside the Las Vegas Convention Center post-browsing through endless booths. I'm so eager for this season's new styles and cuts. It seems like Spring will never make it when I'm having to re-pull out my coats and umbrella. The weather was fairly nice in Vegas last weekend for the trade show, which makes the LA rain somewhat unbearable. New spring looks, fashion week, and now rain. Yes, I'm being slightly over dramatic but I feel like I've been waiting for the weather to hit 80 degrees since last summer. I love how this top from ArynK is perfect for jeans, but also so easy to put together when looking for something to wear with a suit that isn't a mundane buttoned shirt. Have a vundervul President's day weekend... Perfect opportunity for spring ready-ing my closet.
Top 3 photos: Banana Republic; spring 2011 rtw
I'm can't remember the last time that Banana Republic seemed so style-inspiring. But something about these outfits has me reevaluating and falling in love with BR's usually chic, sophisticated, and neutral-tone styles. And these looks from L'Wren Scott epitomizes sexy femininity... Love.