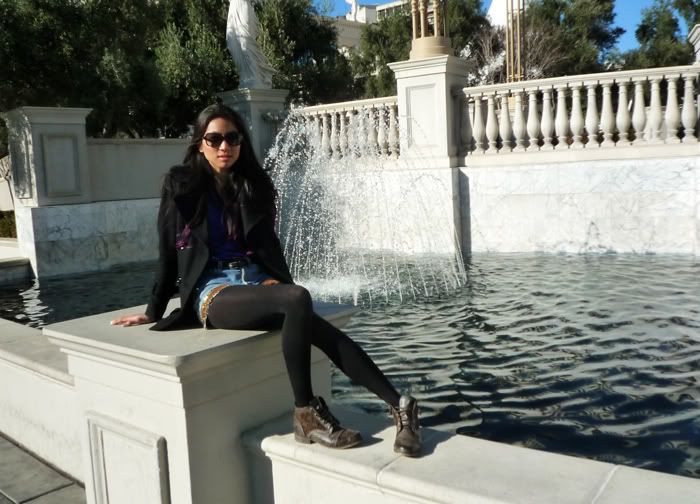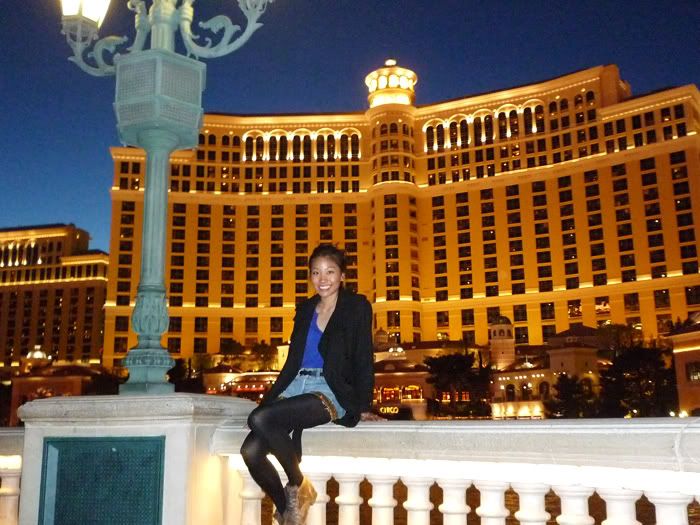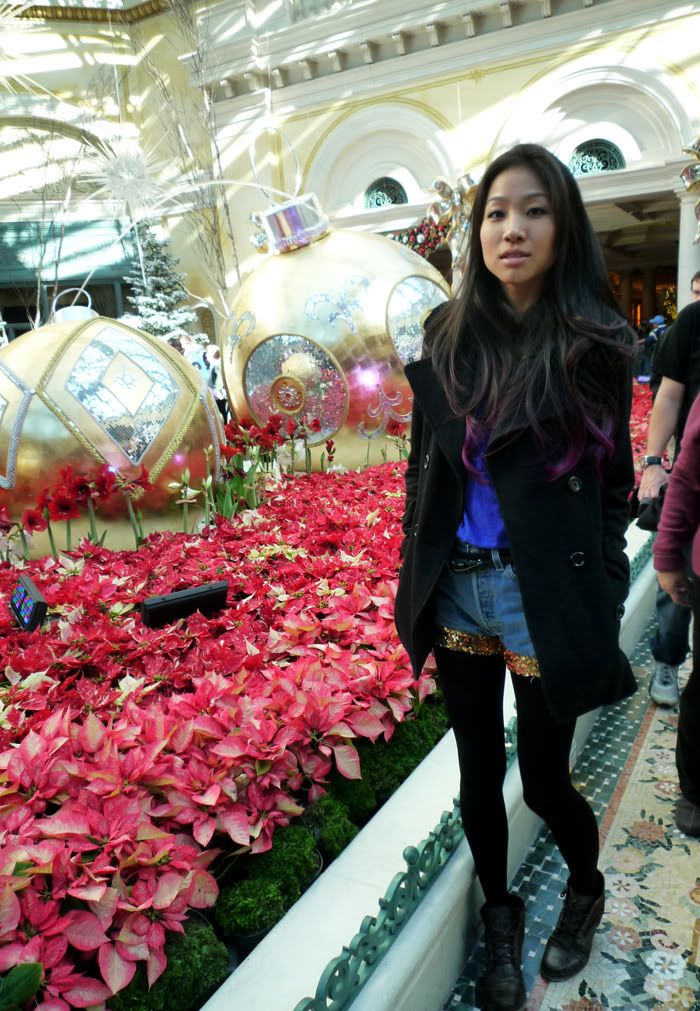 JCrew top; UO Levi's high waisted sequin shorts; F21 laced boots; DVF sunglasses
Despite our failure to make it to Vegas for nye, I managed to fit in a make-shift 24hour trip the day after Christmas. Arrived around 2:30am, exhausted yet awake enough for some roulette and bloody marys. We ventured around the strip and even off the strip to some nearby casino/hotel that had steak specials for $6.99. Didn't win any money although I tried my luck with Village People Party penny slots for quite a while. It seemed promising when I sat down. Enjoyed the usual fountain show at the Bellagio, walked the canals of Venetian, and basked in the "ding ding ding dinging" sounds every time we walked near or into the casino area. Doesn't it make you want to go to Vegas?
Oh yes... Happy Birthday, to my dearest photog and bf!