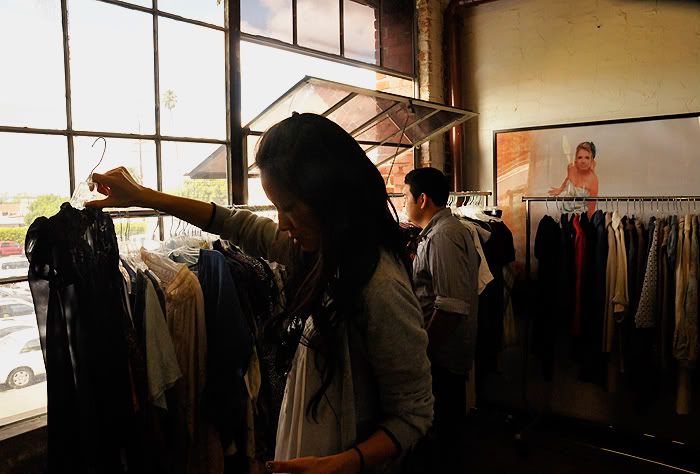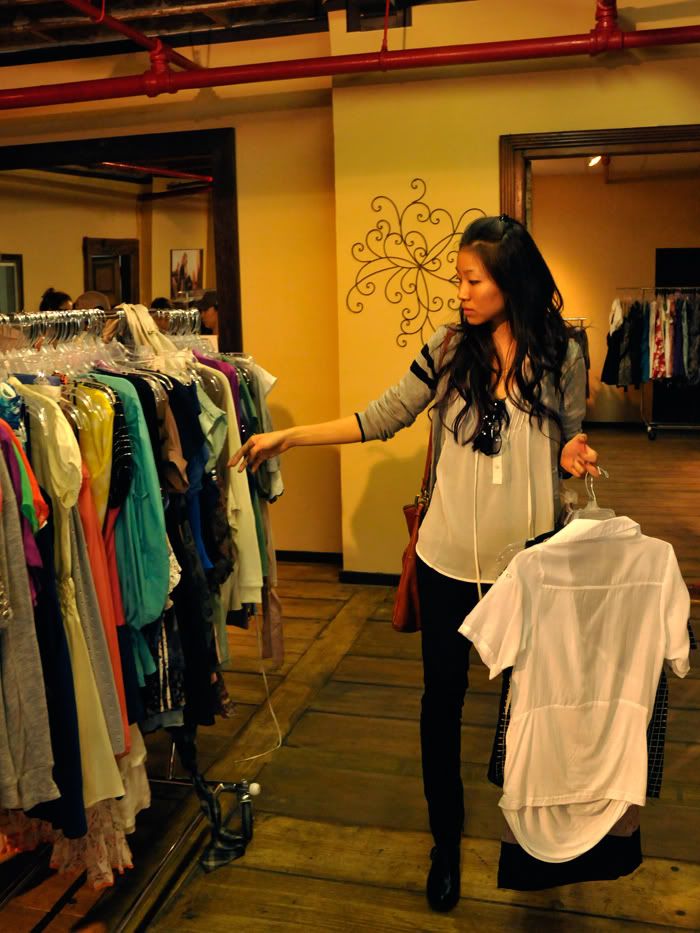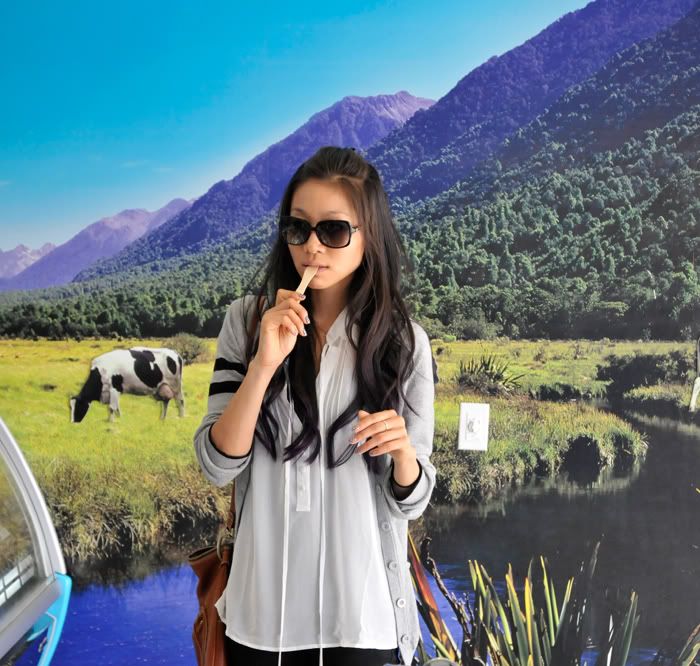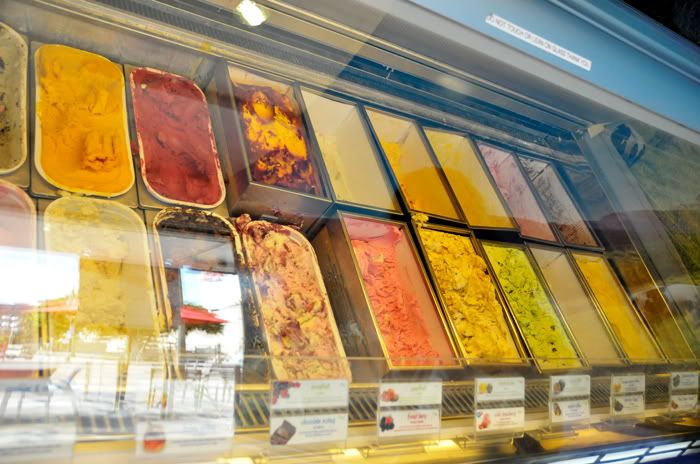 Urban Outfitters cardigan; Cotton On sheer blouse; Furst Premium jeans from LF Stores; LF Stores clogs
What better way to spend a Saturday than basking in pretty clothing at a sample sale and enticing my tastebuds with ice cream right after. The ArynK sample sale was well worth the visit...with more than enough stuff to put me over my budget. And as always, New Zealand Ice Cream fails to disappoint me. How I love thee. And they are always so nice about letting me try almost every single flavor before making a strenuous decision.
The jeans from LF Stores is the perfect fit and such nice quality that despite numerous washes, the color is still actually black... maybe it's my detergent. I got the blouse on sale at Cotton On for cheap and is perfect for throwing on during warmer weather or layering under something thicker during the current colder ones. I still cannot believe it's already November. My mouth is already watering for stuffing and creamed corn with cranberry sauce.